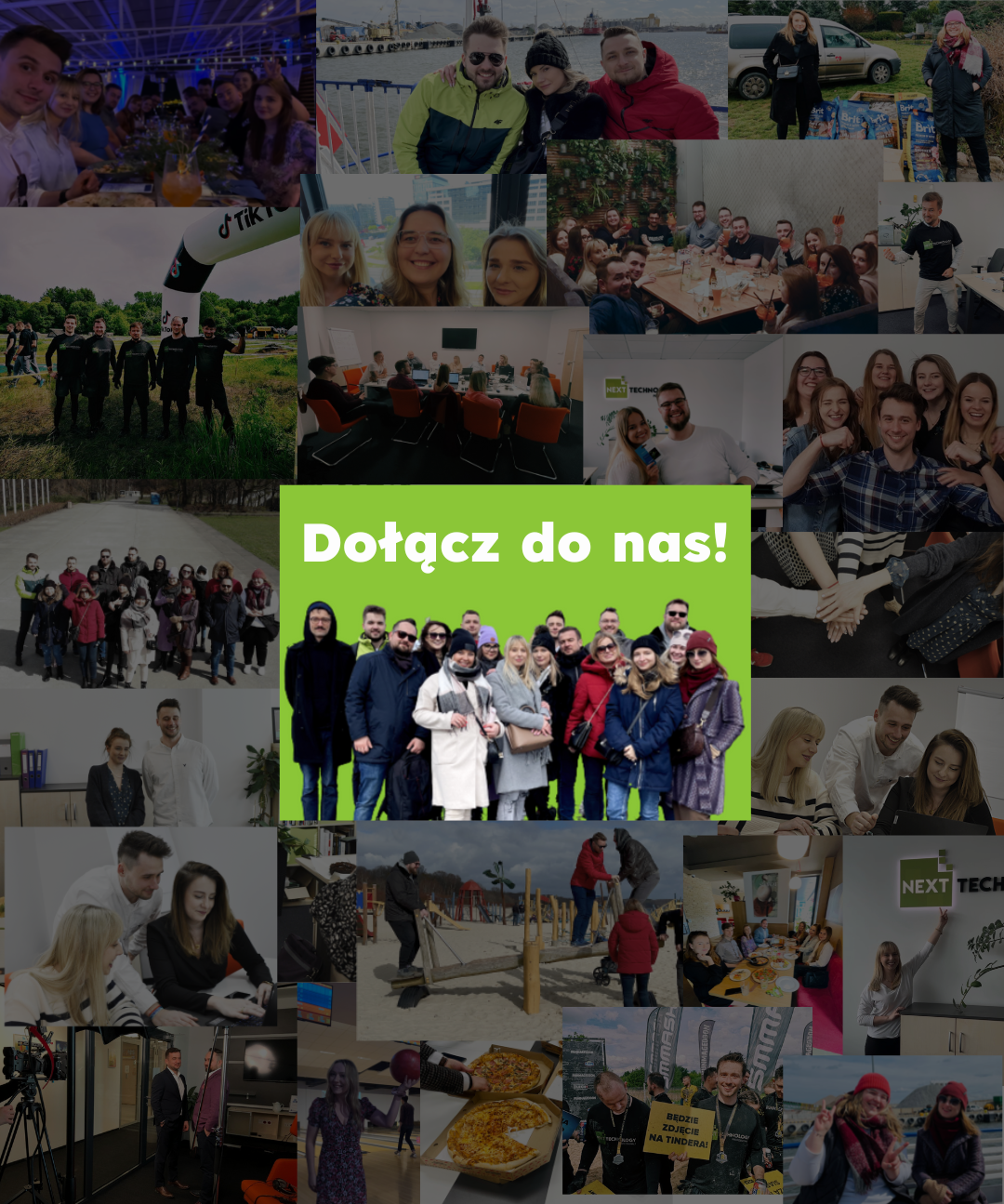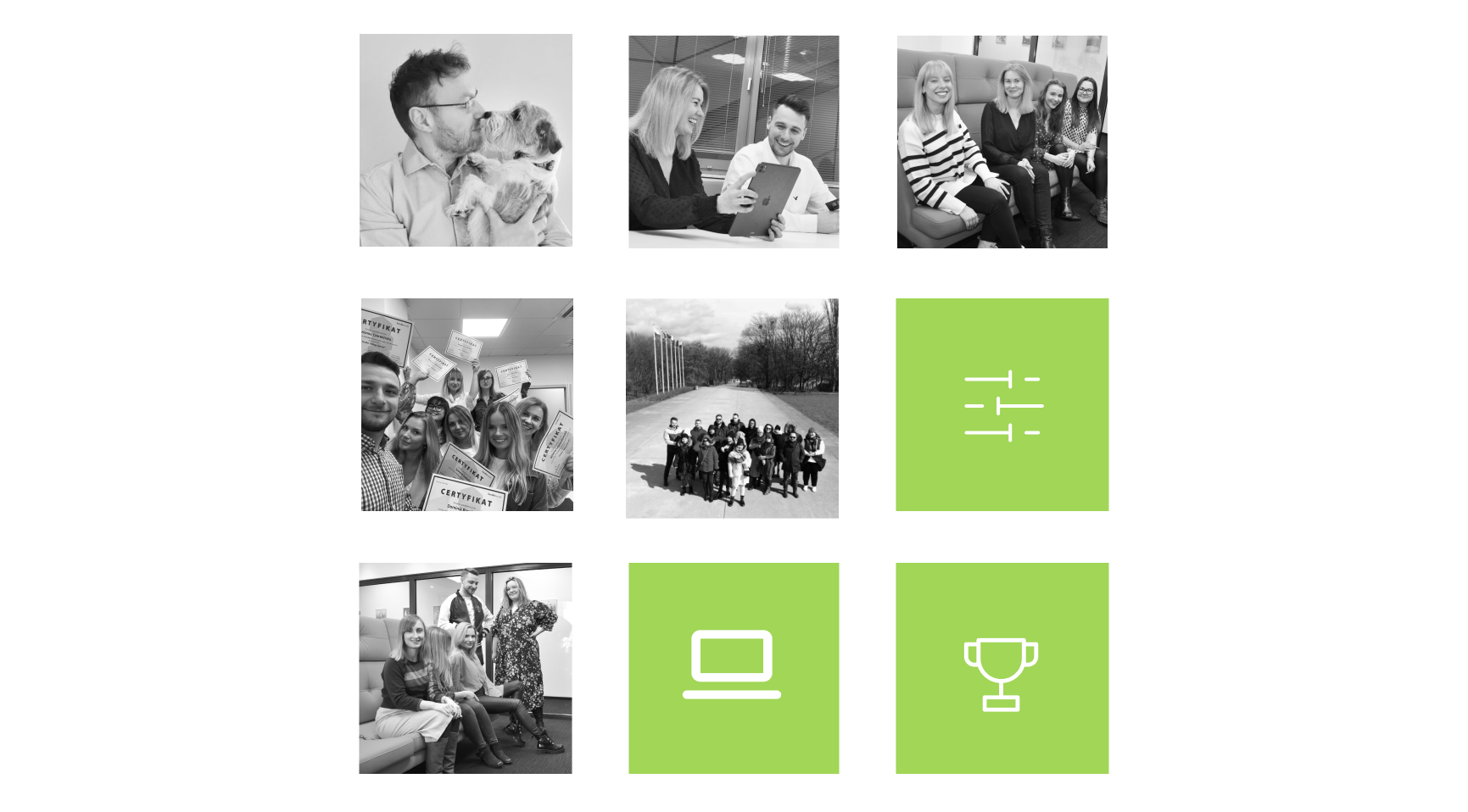 Hi! We are a recruitment agency and a company providing services related to the employment of IT specialists. We are a team of close-knit people who trust and support each other.
We work together for every success, and people are more important to us than KPIs (by the way, we don't have KPIs – we work on realistic and meaningful goals😉).
Laughter is good for health, so we believe that thanks to working in a relaxed and joyful atmosphere, we will live forever💪
Recruitment, sales and marketing departments talk to each other on an ongoing basis, and we give each other updates on our activities during daily morning calls. With the help of Team Leaders, thanks to efficient planning, we eliminate the word "stress" from our dictionary.
We develop together, believe in the power of constructive feedback and draw conclusions from analytics that we then implement. Next is a space for us where the ideas and actions of each team member have an impact on the final recruitment result. One small activity can generate collective great success, which is then properly rewarded thanks to a clear bonus system.
Would you like to be part of our permanent recruitment team? Apply, we are waiting for your CV and see you at the interview! 😎
Join us:
Benefits
26 days of paid vacation
Standby (1 Friday a month as a day off)
Financed trips to industry events
Day off on birthday
Netflix and HBO Max account
Regular training
English lessons with a native speaker
Co-financing for medical care (Medicover)
Quarterly integration parties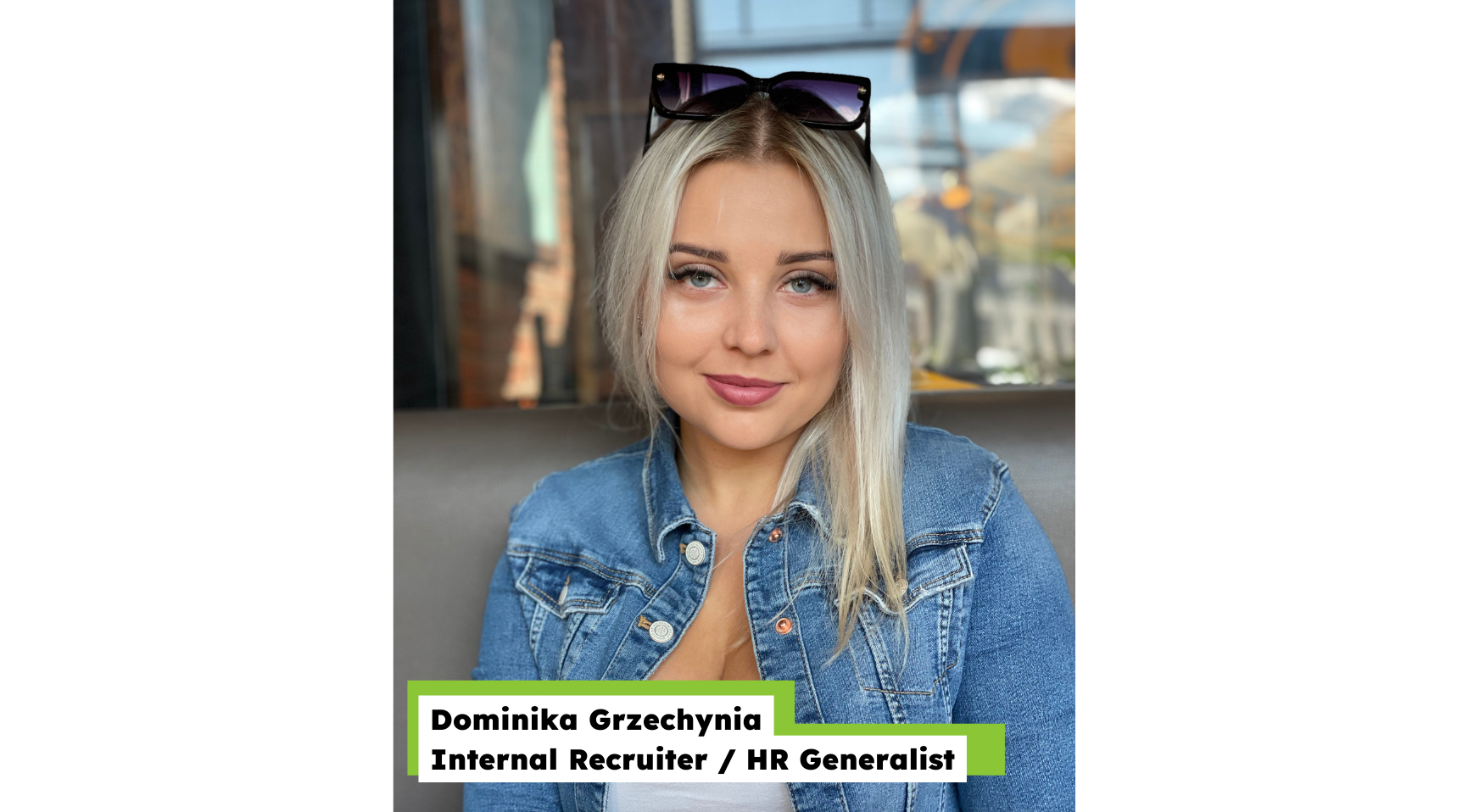 There's no offer that you're currently looking for?
Contact Dominika Grzechynia on LinkedIn or by e-mail (dominika.grzechynia@nexttechnology.io)📩