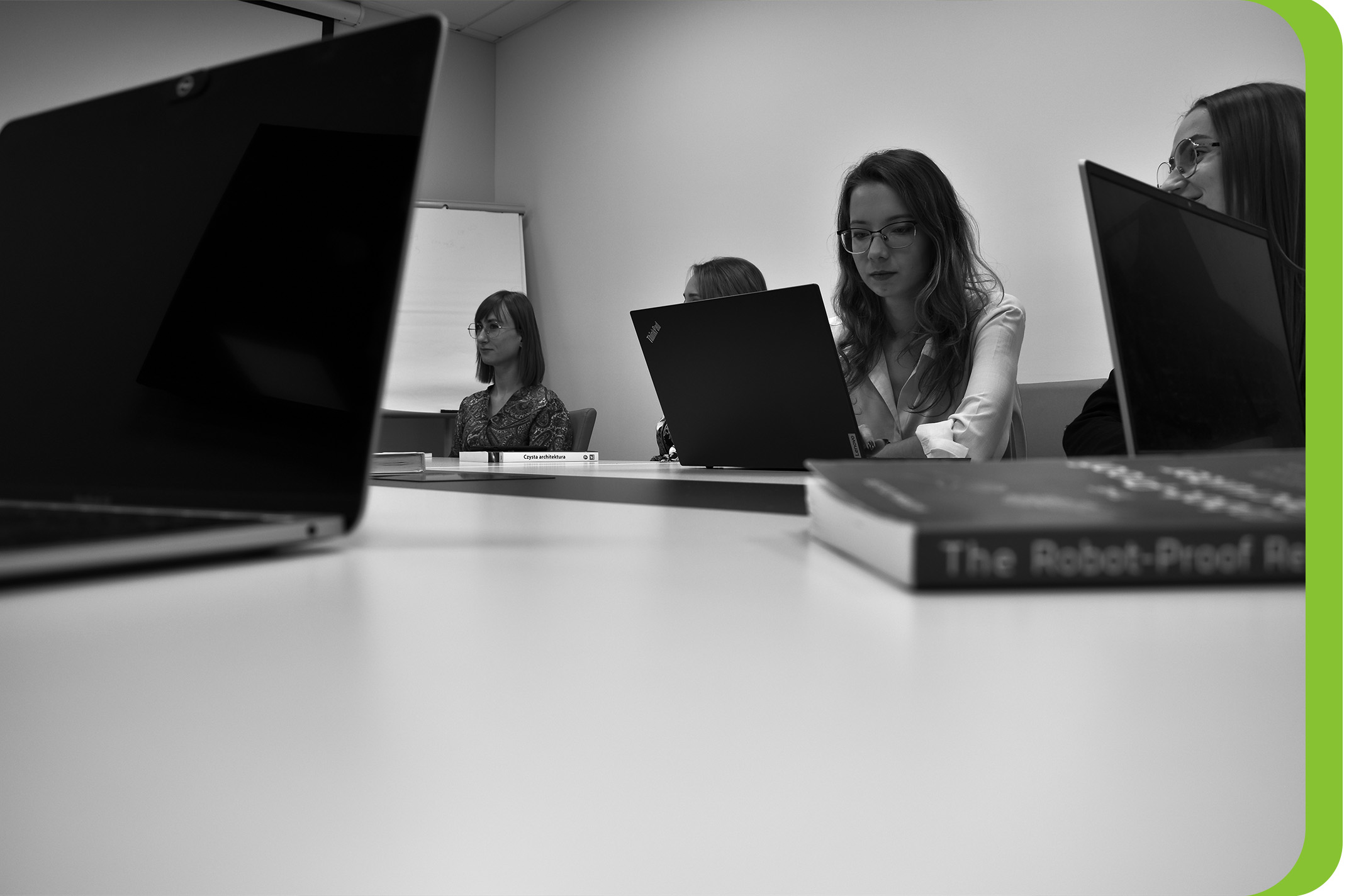 Branch in Poland
Are you considering Poland as the new location for your business or are you thinking about relocating some competencies to Poland? Having a dedicated team that can support you with business, and IT recruitment processes is crucial!
Important information about the IT market in Poland can be provided by our report on the IT job market in 2023.
Contact us
IT recruitment agency in Poland
As Next Technology Professionals, we can take care of finding highly qualified IT employees that form a team, e.g. for a Research & Development (R&D) center, Shared Services Center (SSC), or Security Operations Center (SOC). 
We know that opening a business in a new place is a huge step, that is why we and our partners can give you professional advice on the selection of locations for a new branch, local labor laws, and taxes.
Open a new IT department in Poland with Next Technology Professionals!
In the context of making a decision to open a branch in Poland or IT outsourcing, you may also be interested in topics such as:

A business guide to opening a branch in Poland

IT Recruitment in Poland: 6 Reasons Why US Companies Move Their Tech Hubs

R&D Center – What Is It and Why Is It Worth Opening in Poland?
Do you want to find out if, as an IT recruitment agency, we can effectively help you to open a branch in Poland or build a team of software developers? Contact us by filling out the form or send us a message: contact@nexttechnology.io.
COOPERATION PROCESS
You send us a message via "Contact" tab.
a. We talk about your needs and requirements, but we also share our best practices.
b. We set the terms of cooperation.
We arrange a conversation with the Hiring Manager. Usually, we need a little more information about technologies, the project and the team, in order to attract the best candidates.
We begin the search for candidates.
In the following months, you can count on our support. We are in touch with you and the candidate.
We celebrate our joint success because you have just scaled up your team with another specialist.
Always after 7 days of working on the process, you will receive detailed feedback from us.
FAQ
Why is it worth hiring Polish IT specialists?

Creativity, project experience, soft skills, knowledge of several programming languages, and commitment – are one of the most sought-after features in a new employee from the IT industry. You can recognize all these elements at a high level in a candidate coming from Poland. If you want to know the reasons why you should choose Poland for Outsourcing IT, we strongly recommend our article about it.

How do you search for IT specialists?

The most popular sources that we use in our search are the internal database of almost 40k contacts (crucial in the case of urgent recruitments), LinkedIn, and job portals. We also rely on Big Data and Artificial Intelligence. Our standard process is to send detailed feedback after 7 days of work on a given vacancy – thanks to this, the client is kept informed about the progress of the whole process.

Why do foreign companies employ Polish IT specialists?

Poland is a very attractive country in terms of hiring IT specialists. Polish IT developers are very well trained and speak English well. Rates in Poland are lower than in many other countries, therefore many companies from countries such as Switzerland, USA, or Germany decide to employ Polish IT Specialists. You can find more information about it on our blog.