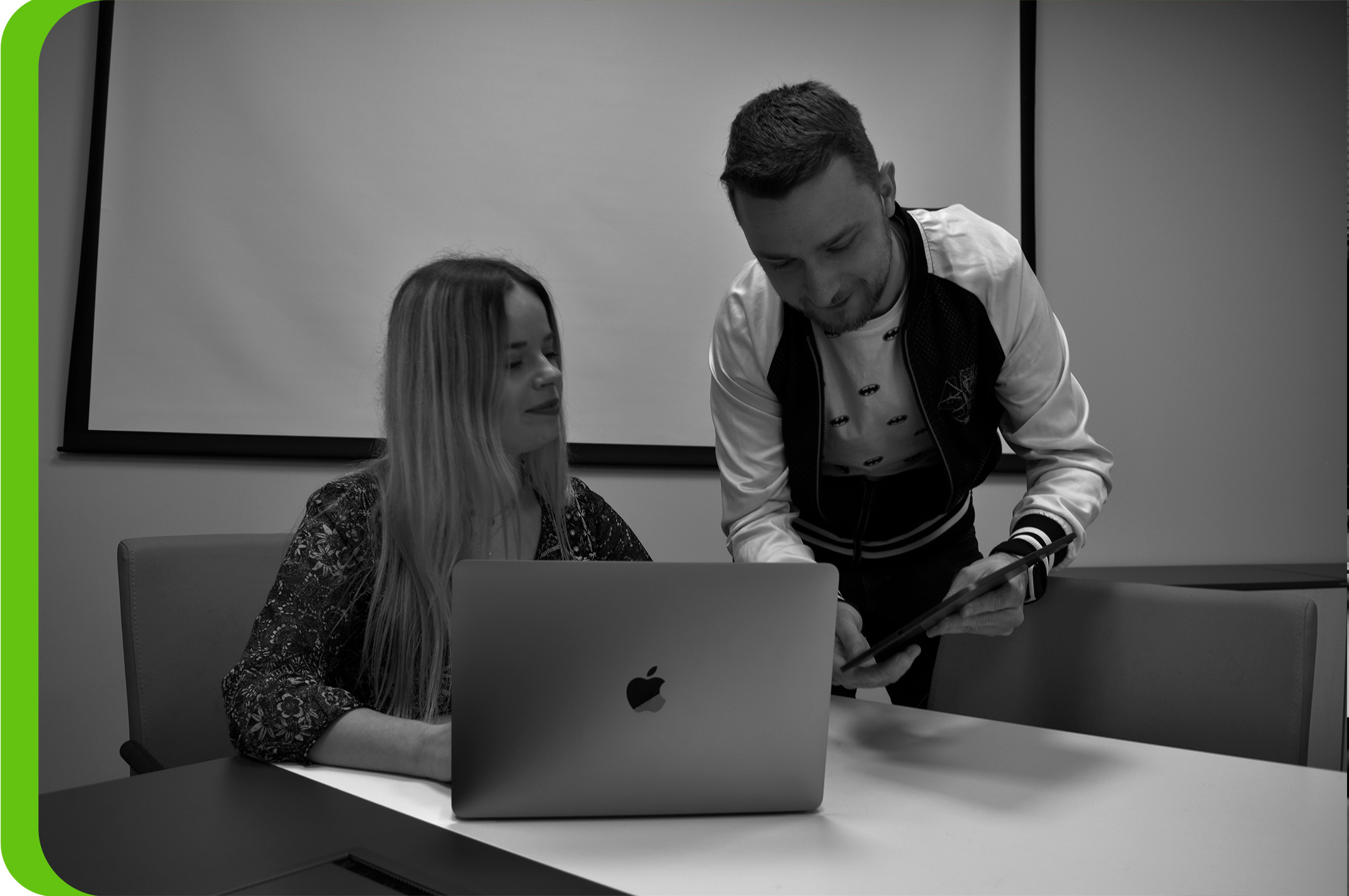 IT Outsourcing
Would you like to hire top-level IT specialists for short- or long-term projects?
IT outsourcing helps you avoid the costs of hiring new full-time workers while giving you flexibility not available in other cooperation models. 
Contact us
How does IT outsourcing services work?
Next Technology Professionals will find candidates for you and present 1% of the best ones. 
Depending on the location of your company, you can choose between nearshore, onshore, and offshore IT outsourcing models!
You will choose the most suitable person. We will hire this Developer, Engineer, Architect, or someone else from the IT industry, to perform services exclusively for you. Together with you, we will take care of the office, equipment, bonuses, holidays, or career path. Remembering about everything is our task.
We issue the invoice every month.
Outsource the IT department with Next Technology Professionals!
COOPERATION PROCESS
You send us a message via "Contact" tab.
a. We talk about your needs and requirements, but we also share our best practices.
b. We set the terms of cooperation.
We arrange a conversation with the Hiring Manager. Usually, we need a little more information about technologies, the project and the team, in order to attract the best candidates.
We begin the search for candidates.
In the following months, you can count on our support. We are in touch with you and the candidate.
We celebrate our joint success because you have just scaled up your team with another specialist.
Always after 7 days of working on the process, you will receive detailed feedback from us.
FAQ
What are the benefits of IT outsourcing?

The advantages of IT Outsourcing (IT Contracting) include having access to many qualified specialists, cost reduction, time-saving and flexibility. If you want to know more about the benefits and different outsourcing models, we strongly recommend our article on this topic. Get to know the 8 most important reasons why companies worldwide choose this model of cooperation. Check them out and make sure if it is a solution for your business. If you have any questions or concerns, contact us.

Which outsourcing model will be the best for my company?

When researching a place to outsource, there are three main types of IT outsourcing to consider: onshore, nearshore, and offshore. Onshore is when the company and the team of developers are located in the same country. Nearshore is when the company and the team of developers are located on the same continent (for example Denmark & Poland). Offshore is when the company and the team of developers are located on different continents (for example the USA & Poland). If you want to know which outsourcing model will be best for your company, we recommend reading our article about it. If you have any questions or concerns, contact us.

Will outsourcing the IT recruitment process be beneficial for my company?

Outsourcing the recruitment process is a solution in which a company transfers all or part of the employment of employees to an external agency. The service provider acts as an extension of the company's HR department, handling all the operations of the recruitment process. Hiring a recruitment agency allows, among other things, for cost optimization, greater efficiency of the recruitment process, obtaining high-quality candidates, more efficient verification of expertise, shorter recruitment times, and better control of the recruitment process.