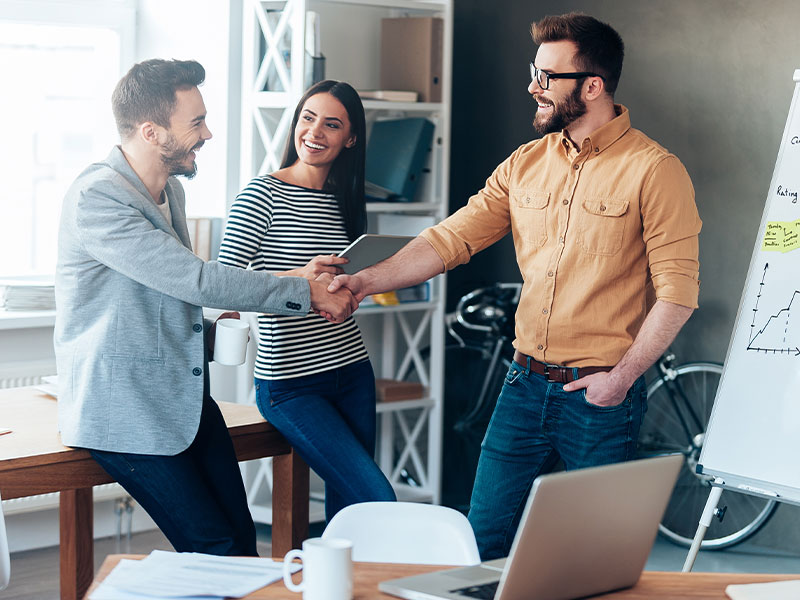 IT Outsourcing
Would you like to hire top-level IT specialists for short- or long-term projects?
IT outsourcing helps you avoid the costs of hiring new full-time workers while giving you flexibility not available in other cooperation models. 
Next Technology Professionals will find candidates for you and present 1% of the best ones. 
You will choose the most suitable person. We will hire this Developer, Engineer, Architect, or someone else from the IT industry to perform services exclusively for you. Together with you, we will take care of the office, equipment, bonuses, holidays, or career path. Remembering about everything is our task.
We issue the invoice every month.
COOPERATION PROCESS
You send us a message via "Contact" tab.
a. We talk about your needs and requirements, but we also share our best practices.
b. We set the terms of cooperation.
We arrange a conversation with the Hiring Manager. Usually, we need a little more information about technologies, the project and the team, in order to attract the best Candidates.
Always after 7 days of working on the process, you will receive detailed feedback from us.
We celebrate our joint success because you have just scaled up your team with another Specialist.
In the following months, you can count on our support. We are in touch with you and the Candidate.