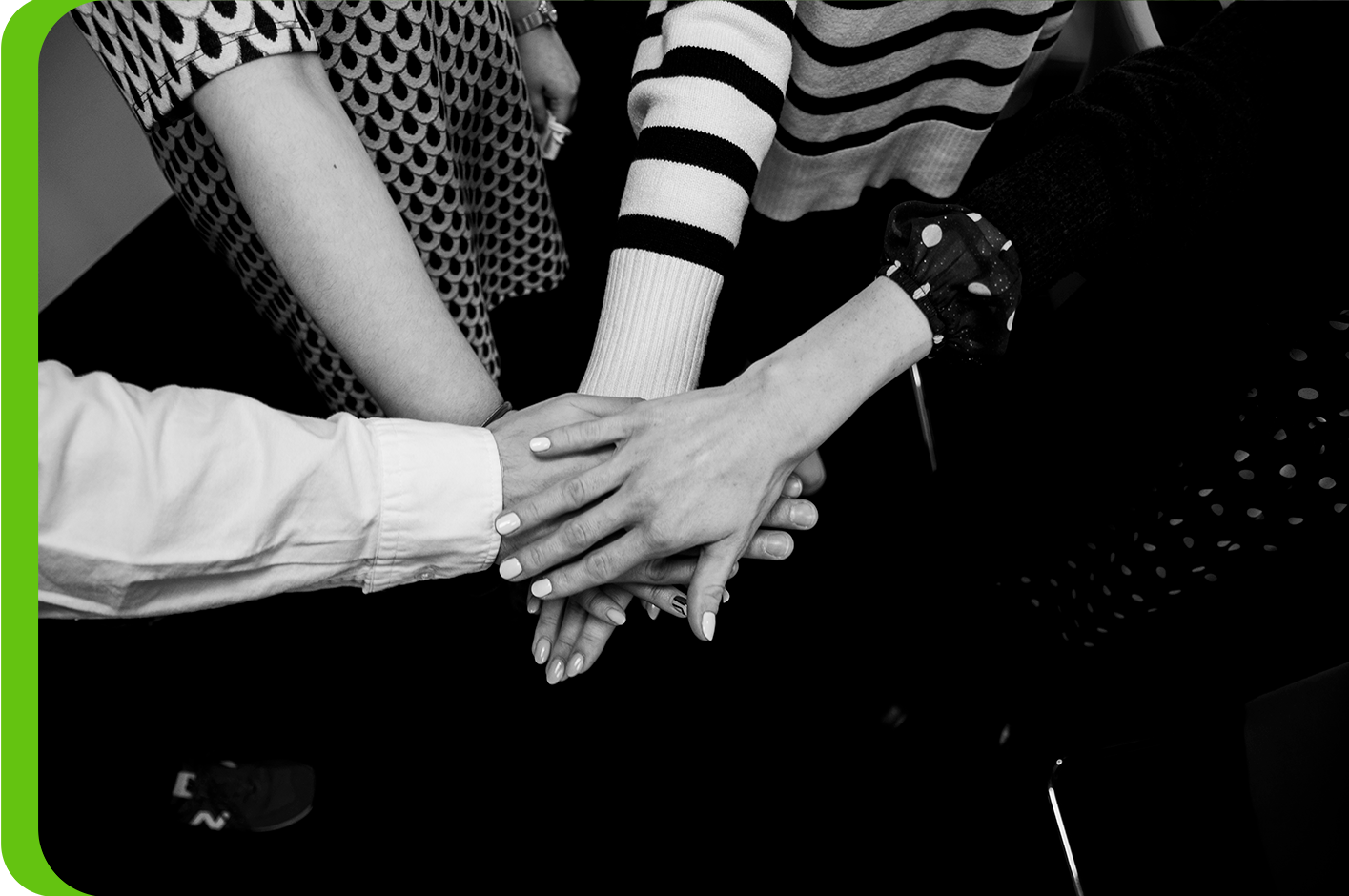 Team Building
Do you need to create a team of IT experts specialized in various areas?
Team building recruitment is the right choice!
Contact us
It may happen that you want to hire 10, 30, or 50 Java Developers, .NET or other developers in a few months and you are not sure how to tackle this challenge. As Next Technology Professionals we are here to help you with speeding up this process with the guarantee of satisfactory results.
If you want to build a team of programmers , as an IT recruitment agency, we would like to show you our professionalism by recruiting the best programmers for your project. Depending on your needs, you will cooperate with one or more of our dedicated consultants experienced in the chosen tech stack, who will provide you with weekly reports and present well-matched candidates to form the team.
COOPERATION PROCESS
You send us a message via "Contact" tab.
a. We talk about your needs and requirements, but we also share our best practices.
b. We set the terms of cooperation.
We arrange a conversation with the Hiring Manager. Usually, we need a little more information about technologies, the project and the team, in order to attract the best candidates.
We begin the search for candidates.
In the following months, you can count on our support. We are in touch with you and the candidate.
We celebrate our joint success because you have just scaled up your team with another specialist.
Always after 7 days of working on the process, you will receive detailed feedback from us.
FAQ
How fast can you build the IT team?

The needed time mostly depends on the type of IT specialists that you want to hire, as hard-to-fill positions require an extensive search. However, in our regular process, we send the first candidates 3-5 days after the start of the cooperation. During the first week, you will receive from us 2-3, and within two weeks 3-5 CVs of carefully selected and motivated IT experts. We regularly give detailed feedback about the progress of the search process.

What does the typical recruitment process look like?

We begin with collecting the job requirements. Secondly, we prepare a communication plan with the candidates. Next, we begin an online and offline search for candidates. During the interview, our recruiter pays special attention to the candidate's motivation to change jobs, acquired experience, technical and soft skills, matching with the team, financial expectations, and availability. After such selection, the candidate's CV is sent to the client and then the responsibility for the following stages of the recruitment process lies on their side. When both parties want to start cooperation, we control the course of signing the contract and provide advice in case of any questions or doubts (e.g. regarding the form of employment).