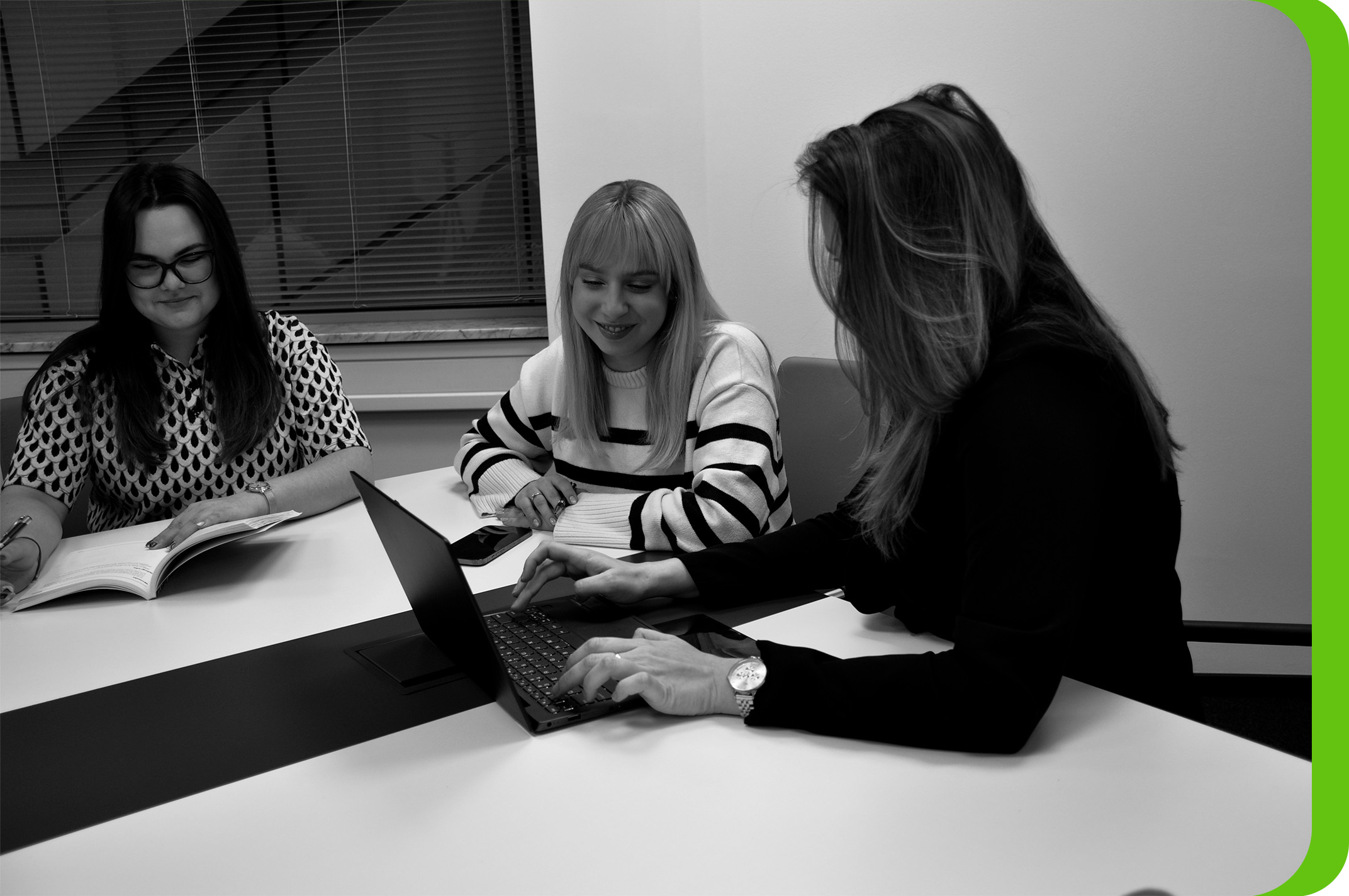 Executive Search
Do you need to find a person that will lead the IT department or a specific project?
That's possible with the Executive Search!
Contact us
Executive Search is a recruitment type aimed at attracting highly skilled senior management talent to an organization. The presence of a good and confident leader can help your company to achieve its strategic business goals.
COOPERATION PROCESS
You send us a message via "Contact" tab.
a. We talk about your needs and requirements, but we also share our best practices.
b. We set the terms of cooperation.
We arrange a conversation with the Hiring Manager. Usually, we need a little more information about technologies, the project and the team, in order to attract the best candidates.
We begin the search for candidates.
In the following months, you can count on our support. We are in touch with you and the candidate.
We celebrate our joint success because you have just scaled up your team with another specialist.
Always after 7 days of working on the process, you will receive detailed feedback from us.
FAQ
What IT specialists can you help me find if I choose the Executive Search service?

We have helped our clients in filling the roles such as Chief Information Officer (CIO), Chief Technology Officer (CTO), Team Lead, or IT Director.

How do you search for IT specialists?

The most popular sources that we use in our search are the internal database of almost 40k contacts (crucial in the case of urgent recruitments), LinkedIn and job portals. We also rely on Big Data and Artificial Intelligence. Our standard process is to send detailed feedback after 7 days of work on a given vacancy – thanks to this, the client is kept informed about the progress of the whole process.