Finance is a crucial aspect of any business. Having a strong finance team can help ensure that your business stays on track, makes sound investments, and achieves its long-term goals. But building a strong finance team is not always an easy task – have a look at some tips that we, as a recruitment agency, prepared.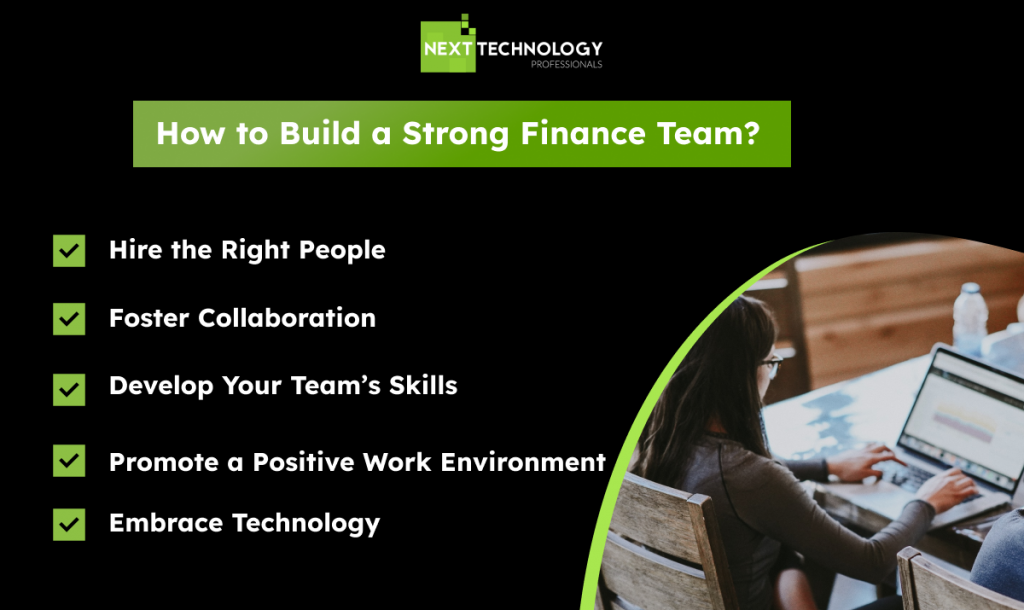 Hire the Right People
This might sound very obvious, but of course, the first step in building a strong finance team is to hire the right people. Look for candidates who have experience in finance, accounting, or a related field. Also, look for candidates who have a good work ethic, attention to detail, and excellent analytical skills.
When interviewing candidates, make sure to ask questions that will help you determine their level of expertise and experience. You can also ask for references and follow up with them to get a better understanding of the candidate's skills and work style.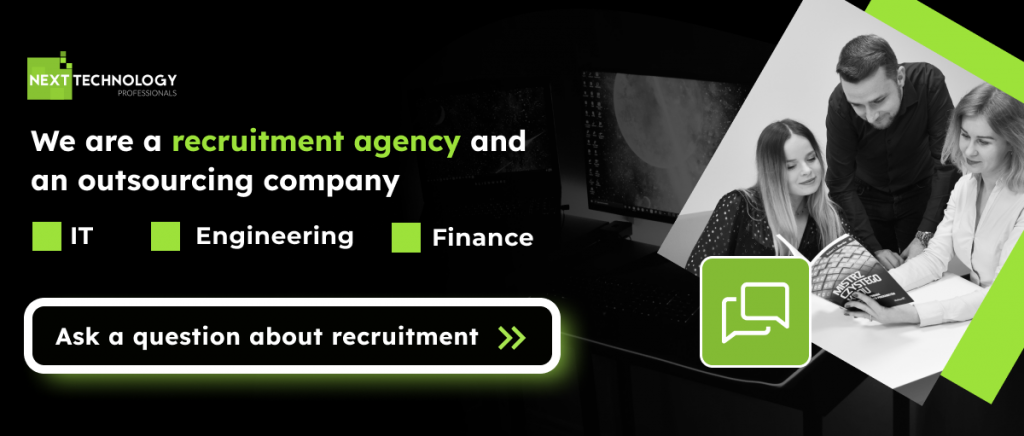 Foster Collaboration
Collaboration is key to building a strong finance team. Encourage your team members to work together and share their ideas and expertise. This will help ensure that everyone is on the same page and that the team is working towards a common goal.
To foster collaboration, hold regular team meetings and encourage employees to communicate regularly with each other. Also, consider implementing a project management tool or other software that can help facilitate collaboration and communication (such as Slack, ClickUp, Jira etc).
Develop Your Team's Skills
Investing in your team's skills is essential for building a strong finance team. Offer training programs and professional development opportunities to help your team members stay up-to-date with the latest trends and best practices.
Also, encourage your team members to pursue certifications and other credentials in finance and related fields. This will help them develop their skills and expertise, and it will also enhance their value to your organization.
Promote a Positive Work Environment
A positive work environment can help keep your finance team engaged and motivated. Encourage open communication and collaboration, and provide your team members with the support and resources they need to succeed.
Also, recognize and reward your team members for their hard work and achievements. This can include bonuses, promotions, and other forms of recognition.
Embrace Technology
Technology can be a valuable tool for building a strong finance team. Consider implementing software that can help automate financial processes and streamline workflows.
Also, invest in data analytics tools that can help your team members analyze financial data and make informed decisions. This will help your team stay ahead of the curve and ensure that your business is making the most of its financial resources.
---
In conclusion, building a strong finance team requires careful planning, hiring the right people, fostering collaboration, developing skills, promoting a positive work environment, and embracing technology. By following these tips, you can build a finance team that is well-equipped to support your business's financial goals and achieve long-term success.
If you are thinking about hiring finance specialists, as a recruitment agency, we will be happy to share our knowledge about the current job market. Contact us for a free consultation.