In the era of remote work, companies start to benefit from hiring specialists worldwide. Europe seems to be one of the most attractive locations. Why is searching for European talents worth considering and how to do it successfully? Let's have a look at international tech recruitment in Europe.
Why hire developers from Europe?
With 47 countries and 24 official languages, Europe offers a huge diversity and a number of opportunities. However, leading recruitment processes there seems to be quite challenging – especially if you lack experience. Before we proceed with tips and best practices, let's shortly sum up: why are European talents worth considering?
According to Hackerrank, countries with the best developers in the world are China, Russia, Poland, Switzerland and Hungary. As you can see, 4 of them are located in Europe. This means that the old continent offers top quality and a variety of IT talents.
According to Payscale, the average hourly rate for a software developer in the US is 30 USD. In Europe, especially Eastern or Central, this price can be much cheaper while retaining the quality. 
Cooperating with European IT specialists provides you with access to a number of technologies and a wide pool of qualified, well-educated IT talents.
According to EF, Europeans have high proficiency in English. Moreover, they are experienced in working with clients in remote locations.   

IT recruitment agency in Europe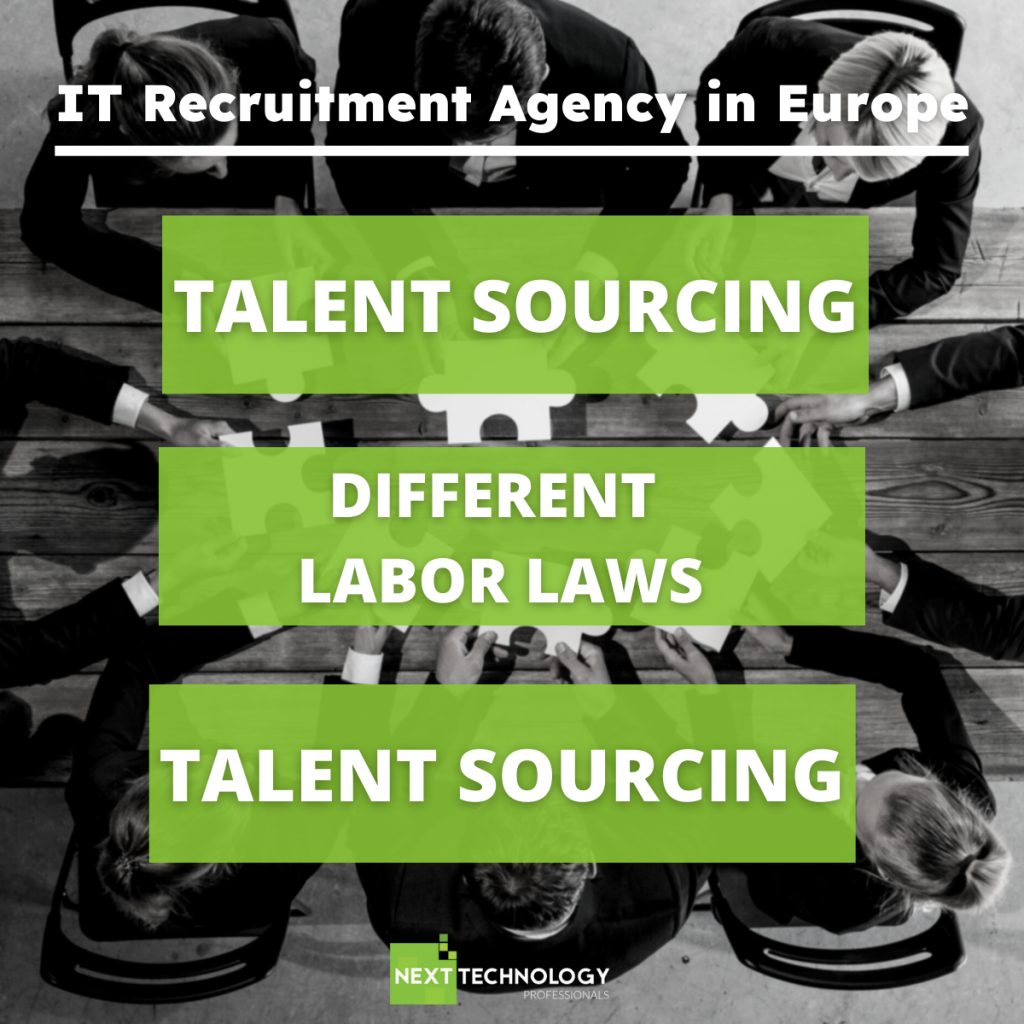 Now, let's proceed with hiring challenges in Europe. Besides the promising data, there are some aspects that you should be aware of in order to succeed in your recruitment process. Let's catch a glimpse of them:
Before you start reaching IT specialists, you must be aware that many potential candidates don't search for jobs. This is why you must be ready to target passive candidates and perform a headhunting approach.
Every European country has its own regulations that may differ from the US standards. To name but a few of them, you must be prepared for long notice periods and more advanced employee protection standards.
European employees are used to standards not common in the US. For instance, 10 days of paid vacation can get doubled or tripled in most European locations – with 33 in Germany up to even 37 in the UK as examples. Employees also expect compensation packages, private medical insurance, and paid sick leave.
If you wish to succeed in recruitment, knowledge of such differences and nuances is a must. One of the best solutions is then to cooperate with an experienced IT recruitment agency in Europe. The partner will guide you through all the challenging aspects and will help you to build the approach that will attract European tech talents.
IT recruitment agency in Poland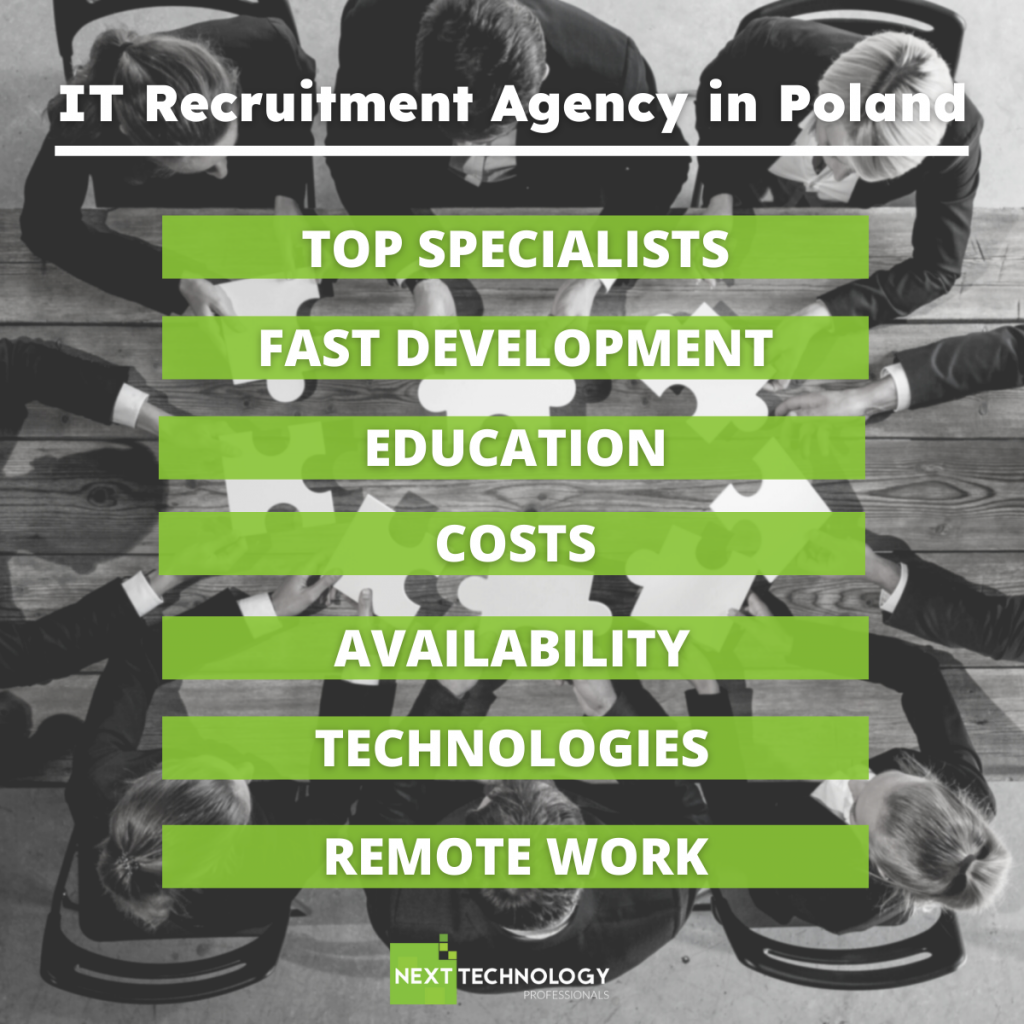 To name one of the best European countries to source IT specialists from, it's definitely Poland – and this happens for a few reasons. Let's catch a glimpse of the Polish IT market and its opportunities.
According to Hackerrank, Poland reached the 3rd position in the global ranking with the best developers and managed to overtake a number of prestigious western locations.

In 2020, the Polish IT market increased by 4%, reaching 19.3 billion USD. According to Itwiz, by the end of 2020, the number of IT employees in Poland reached 554.000 which stands for 7% of all IT employees in the EU.

Polish IT specialists are well-educated. According to BullDog Job IT report 2022, 73% of IT employees have higher education, while 38% have a master's and 27% have a bachelor's degree, and 11% are still in education.

Undoubtedly, the rates of Polish IT specialists are attractive. An average annual salary of a software developer in Poland is 39k euro/41k USD, compared to e.g. 97k in the US.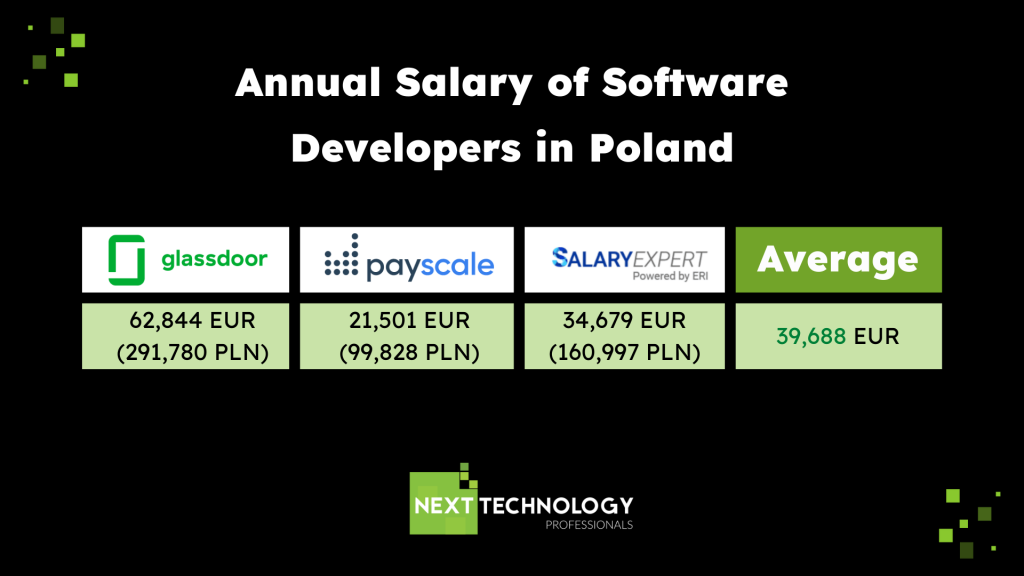 Currently, Poland has more than 250.000 IT specialists. According to Bulldogjob IT report 2022, the biggest groups are software developers (57%) and testers (15%). 42% are mid specialists, 23% are juniors, 23% are seniors, 9% are Team Leaders, and 3.5% are mid-managers and C-level managers. That's an impressive pool of highly qualified specialists.
According to our report: IT Job Market in Poland 2022, the most popular programming languages in Poland that developers specialize in are JavaScript (18% of developers), Java (16%), TypeScript (10%), Python (9%) and PHP (9%). 
According to Bulldogjob IT report 2022, 84% of IT specialists can work fully remotely. In 2022, compared to 2021, 11% more employers allowed remote work, and 12% more IT employees prefer this model and consider it more effective. This means that they are experienced and prepared to work remotely.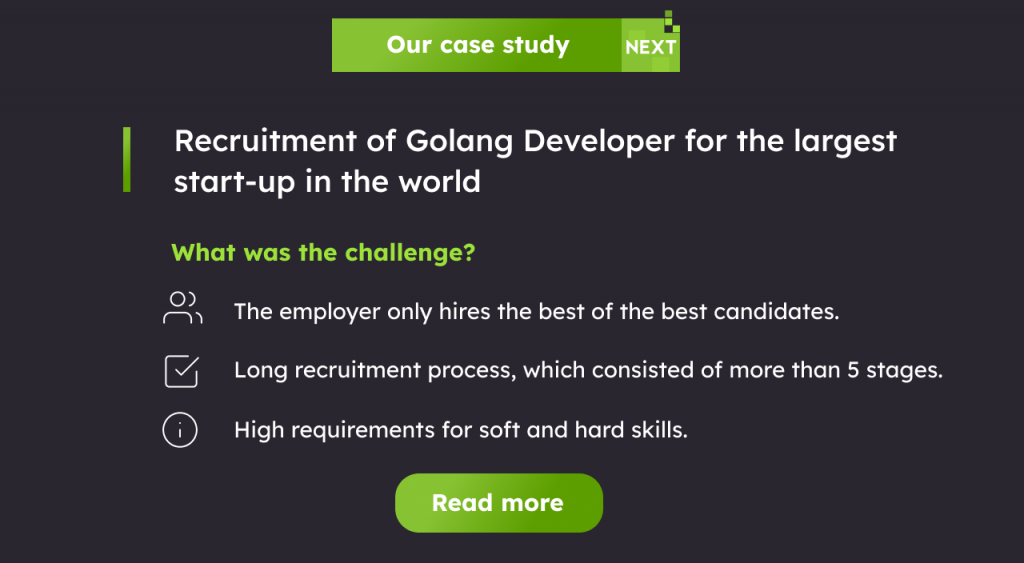 ---
If you're interested in hiring IT specialists in Poland, we're here for you. As an IT recruitment agency in Poland, we will be able to guide you through the entire process and provide you with access to top candidates ready to start remote cooperation. Feel free to reach out to us!