Download the free report

Prepare for the IT recruitment process in 2023 - IT job market in Poland
We analyzed data from over 156 000 job offers and a survey completed by 1018 IT specialists.
What information will you find in our report?
Salaries presented in job offers

Salaries received by experience

What are the expectations regarding the salary increase when changing jobs

Frequency and types of bonuses received

Who are the most sought-after IT specialists

What an optimal IT recruitment process should look like

The most desirable non-wage benefits in the IT industry

and much more!
Recruitment in the IT industry has never been an easy task and 2022 has shown us that the challenges can be even greater. We will remember the previous 12 months as full of emotions and uncertainty, but we believe that the situation will improve in the
near future.
We observe positive trends: more and more offers include visible salary ranges, most companies offer remote work, employers are better able to identify good candidates despite fewer recruitment stages.

When preparing for a recruitment process, both as an employer and a candidate, it is worth reaching for specific information. And this was the thought that inspired us to create the 2nd edition of the report on the IT industry in Poland. This time we present data collected from 156 000 job offers and 1018 responses left in our survey.

We wish you a pleasant reading and an effective implementation of the acquired knowledge. May 2023 be full of recruitment successes! 🙂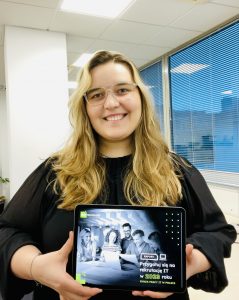 Comments from IT experts: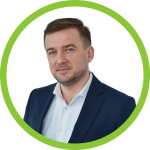 As an IT recruitment agency, each year, we notice that Poland is becoming a more attractive destination for foreign investors looking to hire talented IT professionals. Apart from technical skills, they can also count on high foreign language proficiency – according to data from the report, 72% of respondents speak English at the B2/C1 level. Poland's infrastructure is well-developed, and companies can take advantage of generous tax incentives and favorable government regulations. With all these benefits, investing in Poland is a great way to expand and grow a business.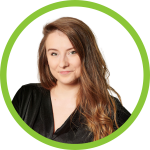 Salaries in the IT industry are changing very dynamically. We see this primarily during daily communication with candidates, both during screening and making an offer. Rising inflation also contributes to increasing demands. Employers are trying to meet these expectations because, as our data showed, in 2022 every second employee received a raise. However, it is also worth remembering that IT specialists expect a salary increase when changing jobs by an average of 25%. For this reason, preparing a counteroffer and retaining an employee in the current company can be a big challenge.
Read the rest of the comments by downloading the report "Prepare for the IT recruitment process in 2023 – IT job market in Poland"!