The IT industry is still evolving and growing. Therefore, what is worth paying attention to when conducting IT recruitment? The race for the best talents in the IT industry is becoming more and more challenging. It is worth learning how to be better than the competition and attract the best IT specialists. As an IT recruitment agency, we know very well how important it is to be aware of the latest trends and best practices in IT recruitment. See what is worth paying attention to regarding the most important IT recruitment trends for 2023.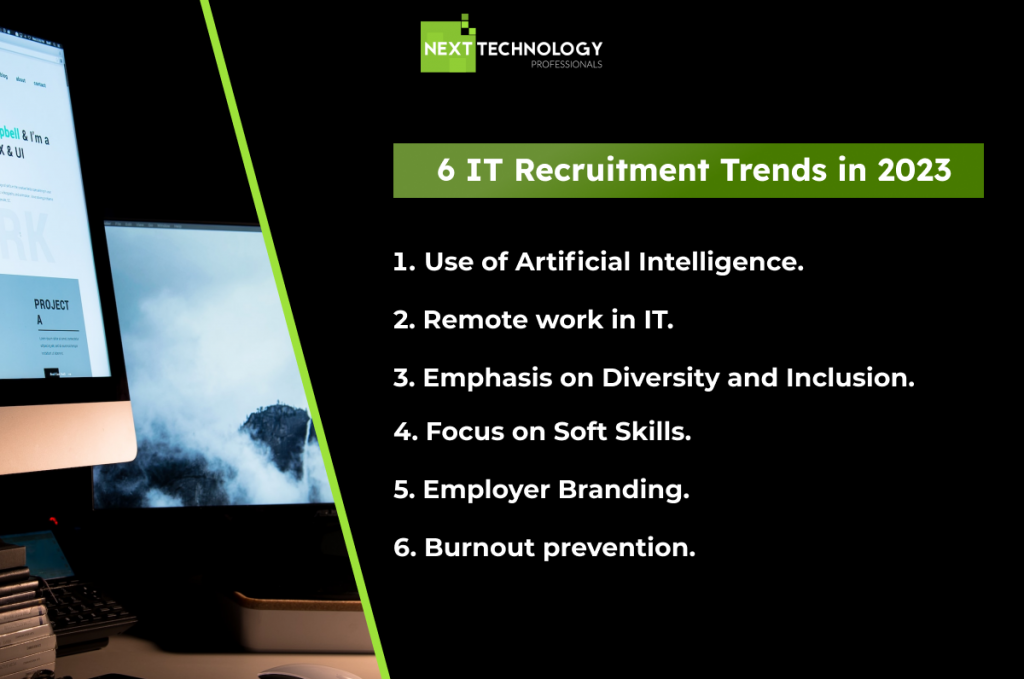 1. Use of Artificial Intelligence (AI)
As we can see, artificial intelligence is developing very quickly. It is also expected to move more into the areas of IT recruitment and HR. Already, ATS systems are constantly being improved with AI solutions that have a positive impact on the user experience and speed up the recruiter's work. It's the same with chatbots and virtual assistants. It is likely that AI-based tools will also increase their functionality to improve candidate evaluation. Who knows, maybe the recruitment of IT specialists in Poland will become an everyday reality with their help? We'll see.
2. Remote work in IT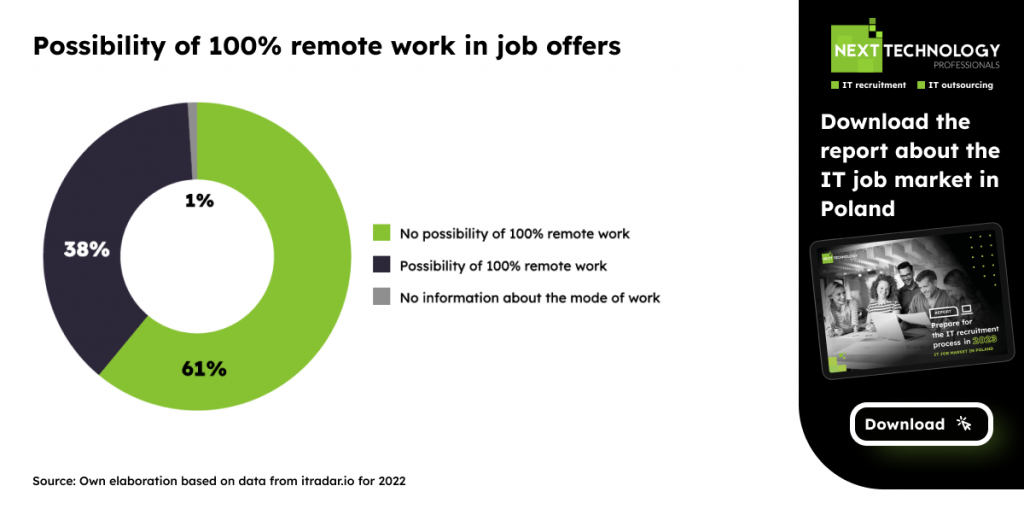 Remote work is an inseparable element of IT recruitment, which is exactly what the results of our report on the IT job market in Poland (2023 edition) show. 61% of job offers included the possibility of working completely remotely in 2022 – it is as much as 17 p.p. more than last year. Everything indicates that this trend will continue in 2023. Employers will have to continue to offer this model of work (or at least hybrid work) to attract and keep the best programmers in the organization.
3. Emphasis on Diversity and Inclusion.
In 2023, we expect to see a continued emphasis on diversity and inclusion in IT recruitment. Employers will need to ensure that their hiring processes are open to everyone and free from bias. This also includes expanding recruitment efforts to reach under-represented groups and providing training to hiring managers to minimize the risk of any bias (even an unconscious one). Education in this area is the key to success.
4. Focus on Soft Skills.
Although technical skills are undoubtedly the most important in the technology-related industry, in 2023 we expect a greater emphasis on soft skills in IT recruitment. Good communication, teamwork, problem solving and the ability to adapt to a new environment are becoming more and more important. Employers and IT recruiters will need to focus on finding a strong balance between the technical and soft skills of candidates.
5. Employer Branding
The year 2023 will show how important employer branding is in IT recruitment. IT specialists with a high level of seniority still have a large selection of available job offers. In many cases, in addition to the salary range and information about the project, it is the image of the employer that will help the candidate make the final decision. To sum up, employers will need to focus on developing a strong employer branding that highlights the company's values, culture and unique offerings. Authenticity and creativity are two of the many directions that will certainly drive the effectiveness of employer branding activities in 2023.
6. Burnout prevention.
Recognizing burnout and taking the appropriate steps to fight it will still be very important in 2023. We talked about this problem with Aga Myśliwczyk in the Call for Tech episode (English subtitles are available). Employers should focus on mental health and well-being of employees and put it as a priority. This is also visible in terms of benefits related to well-being (you can read more about the most interesting benefits in IT in our article).
A new approach to IT recruitment in Poland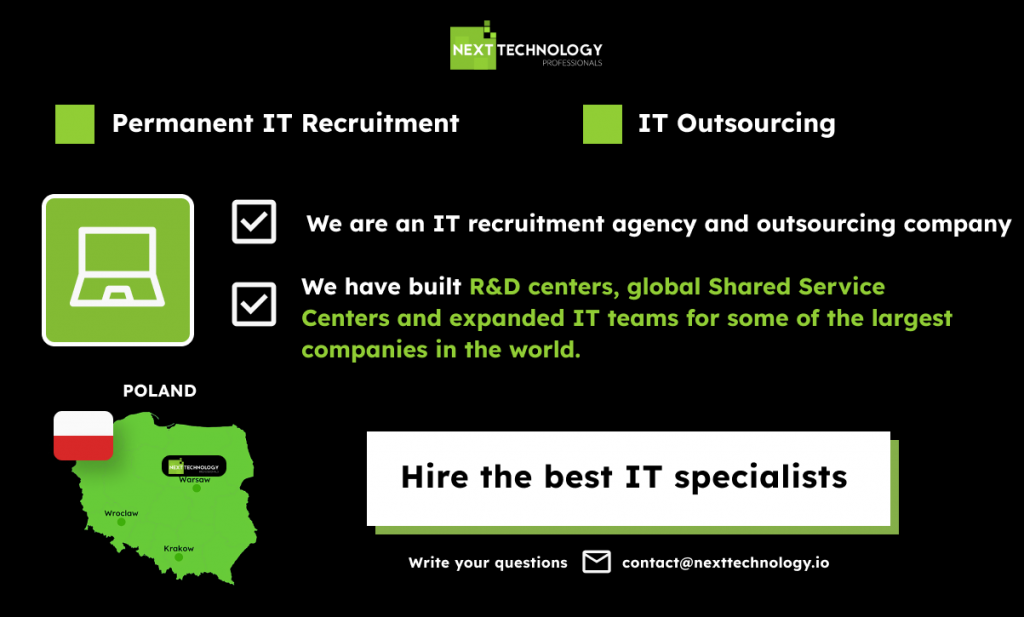 We hope that the trends described by us can be a source of inspiration to develop the best strategy for 2023 in area of IT recruitment. Keeping them in mind will make it easier to attract the best talent in the IT industry. As an IT recruitment agency, we will be happy to answer your questions about building teams of IT specialists and other services related to IT recruitment in Poland. Contact us.