FinTech is one of the most dynamically growing industries in the world. With such a rapid development of cryptocurrencies and online payment methods, the industry launches more and more innovations each year.
But what are the specifics of FinTech in Poland? Let's take a look at the FinTech industry in one of the major Central European countries.
FinTech industry overview
FinTech, standing for Financial Technologies, is a sector of the economy offering innovative financial services based on modern technology solutions. The global FinTech market size is expected to reach 332.5 billion USD by 2028, and achieve 19.08% growth in CAGR during the forecast period.
The FinTech industry in Poland is also growing dynamically. According to Statista, in 2022 there are 299 companies active on the market, compared to 167 in 2018. This makes Poland a stable and attractive location to start FinTech projects, invest in FinTech companies and hire FinTech developers.
According to Cashless, nearly 52% of FinTech companies in Poland were established between 2016 and 2020, with 5% of the youngest players that started recently, meaning 2021. 12% are the oldest organizations, established before 2000. This means that there is a space for both rapidly growing startups and mature, stable organizations.
FinTech in Poland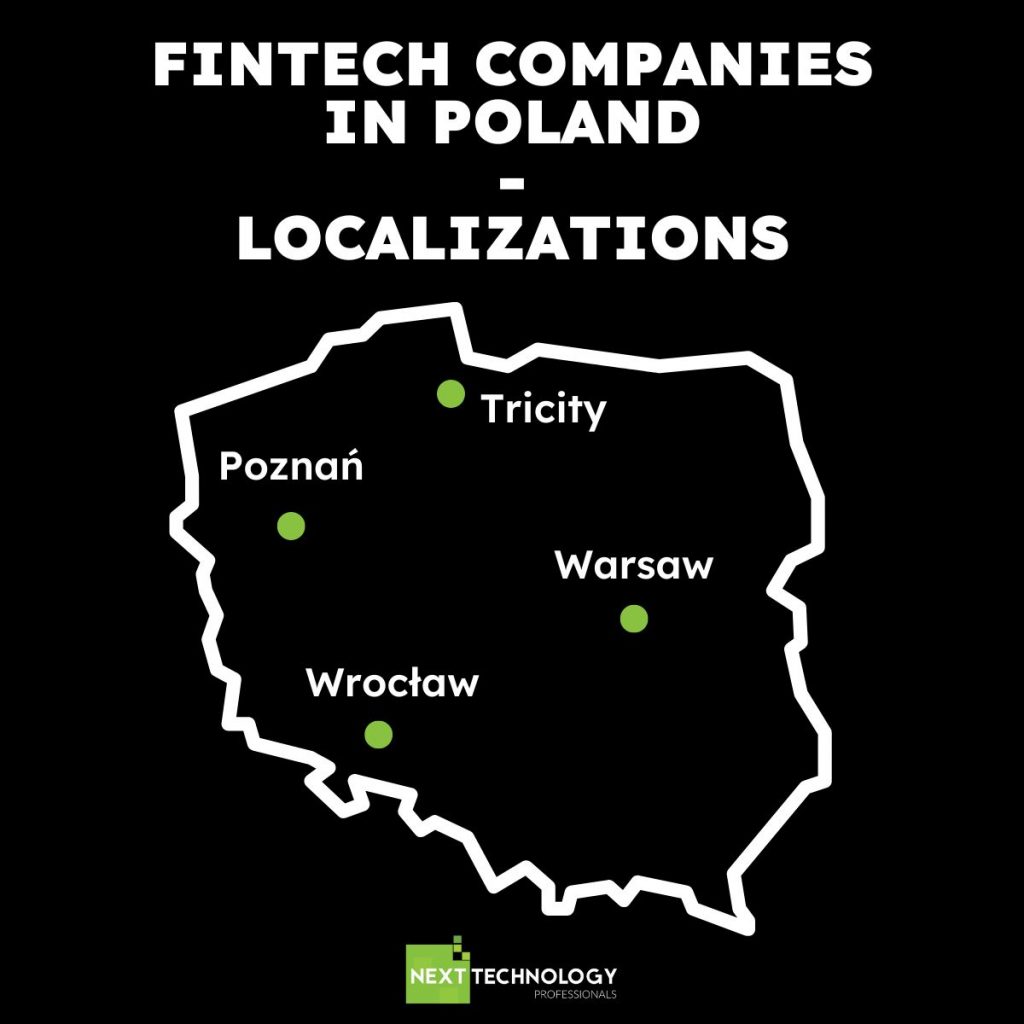 So what does a typical FinTech in Poland looks like? According to Cashless, 82% of organizations are limited liability companies, while 16% are joint stock companies, and 2% represent all the other forms. It's not surprising that the majority of them, meaning 39%, are based in Warsaw, while 16% are in Poznań and 13% are in Wrocław. The last major spot is Tricity (Gdańsk, Gdynia, Sopot) with the result of 6%.
The fact that you can have access to talented employees in Poland is best shown by the data compiled by HackerRank. Polish programmers take 3rd place in the category of the best programming skills. The most sought-after positions in FinTech in Poland, according to job offers published on platforms such as Glassdoor or Indeed, are:
Java Developer,
JavaScript Developer,
React Developer,
Data Science Analyst,
BI Data Analyst,
QA Engineer,
Product Manager.
The salaries of Polish IT Specialists are mostly determined by their tech stack, but also seniority level. In the table below you can see the salary ranges and the expected value of the raise when changing jobs.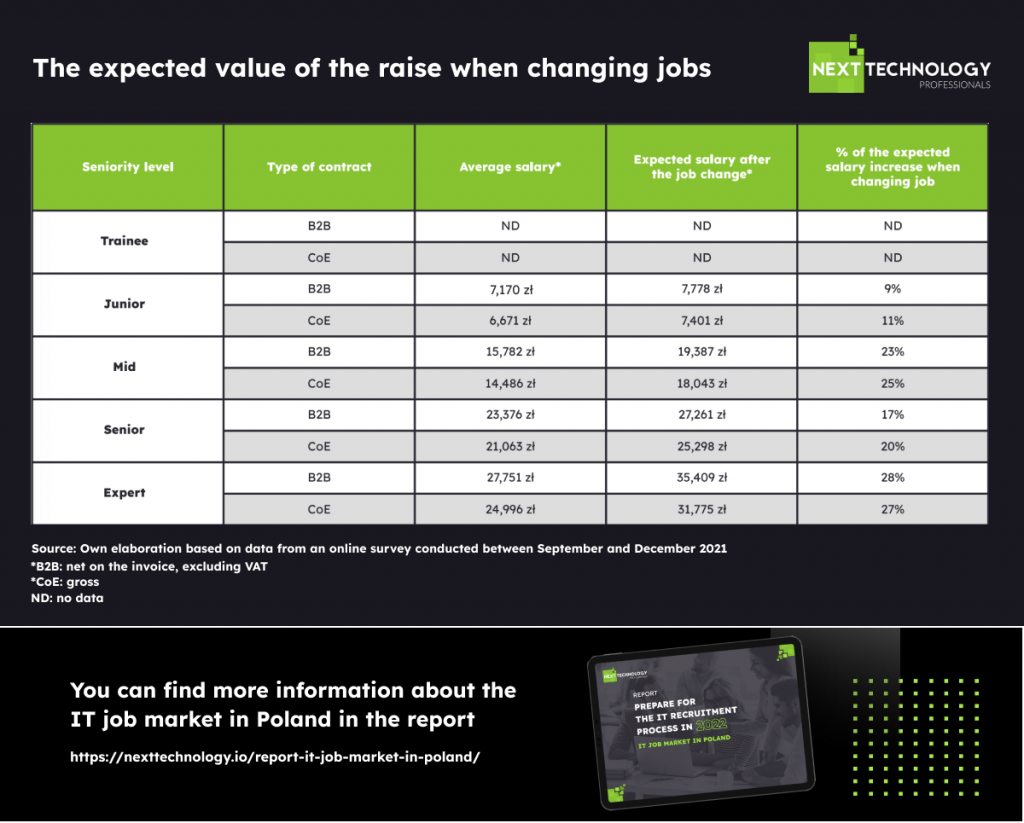 Types of contracts in Poland
If we think about hiring programmers or workers for other positions in the IT industry in Poland, the type of contract is an important issue. In this country, the most common contracts are the Employment Contract and a B2B (Business-to-Business) contract.
The employment contract includes the rights and obligations of both the employer and the employee. The employer must pay the employee as previously agreed, and the employee is to perform the duties ordered by the superior. A B2B contract is an alternative to an employment contract. A programmer becomes self-employed by starting their own business to provide services to another company. In a B2B contract, the employee is responsible for paying fees related to employment, e.g. for taxes or contributions.
You can read about the other differences, paid holidays and the issue of taxes in 2022 in our article on types of contracts in Poland.
Best FinTech companies in Poland
Let's check out a short overview of the most intriguing and dynamically growing FinTech companies in Poland.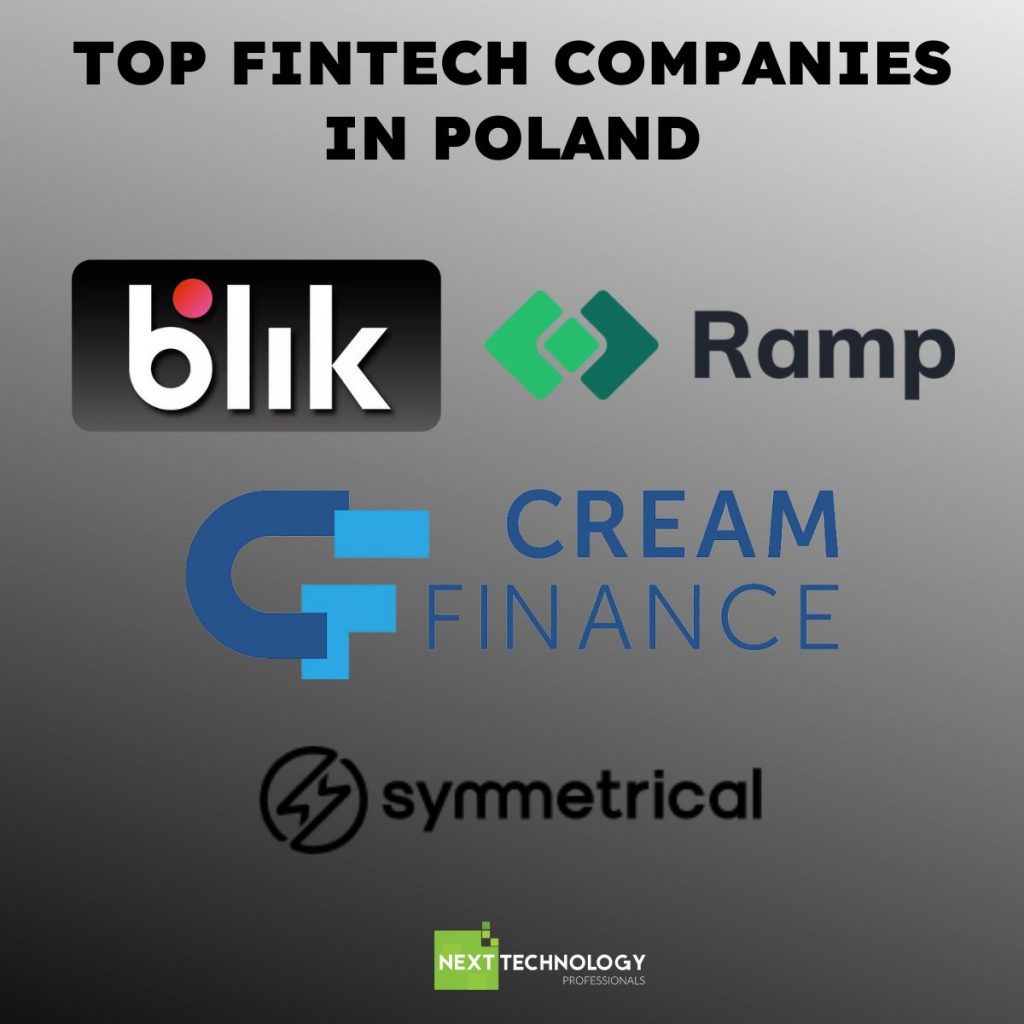 BLIK
BLIK is the iconic FinTech project in Poland that revolutionized the way of completing individual payments. According to BLIK's official website, the company has collected over 41.4 mln EUR in revenues since its launch in 2015 till 2021. This means an increase of 60% year on year. At the end of December 2021, 21.6 million active mobile applications were able to use BLIK, which means an increase of 28% compared to the previous year.
Ramp
Founded in 2018 in Warsaw, Ramp is a platform designed for fiat-cryptocurrency exchange using decentralized escrow mechanisms. The project managed to raise the funding of 64 mln USD, including donations from Balderton Capital, Taavet Hinrikus, and Francesco Simonesci.
Creamfinance
Started in 2012, Creamfinance is an online platform designed for personal loans: microloans, installment loans, credit lines, and more. It analyzes online data thanks to advanced algorithms and machine learning mechanisms that evaluate and score users. The project collected 32 mln USD of funding from Capitec Bank and Flint Capital.
Symmetrical
Symmetrical is an online platform for employers who provide financial benefits to their staff. It offers a variety of services including cash advancements, loan tracking, risk management, deduction loans, debt servicing, loan consolidation, and more. It was started in Warsaw in 2018 and collected 26 mln USD of funding from Global Founders Capital, Finch Capital, Target Global, and other international investors.
Explore FinTech opportunities in Poland
We hope that this article helped you to learn more about the FinTech industry in Poland. And if you're currently looking for software developers familiar with the specifics of the industry, feel free to contact us. With a number of experienced and qualified specialists on board, we will be able to contribute to your project with an excellently matched programmer.