Romania and Poland have shown significant growth in the IT sector in recent years. Both countries focus on developing their technological competencies and creating favorable conditions for technological entrepreneurship. If you are considering a location for your business or IT cooperation, both countries can meet the requirements by providing highly qualified IT specialists (for example, thanks to IT recruitment or IT outsourcing)
In this article we write about:
Examples of investments in Poland and Romania in the area of IT
The salary of IT specialists
English level of IT specialists
Competitiveness of both countries
Poland vs. Romania – Competitiveness Index
Emerging Europe presented the IT Competitiveness Index, which assesses the level of each country. The Estonian IT sector is in first place, Lithuania in second, and Poland in third, taking into account 2023.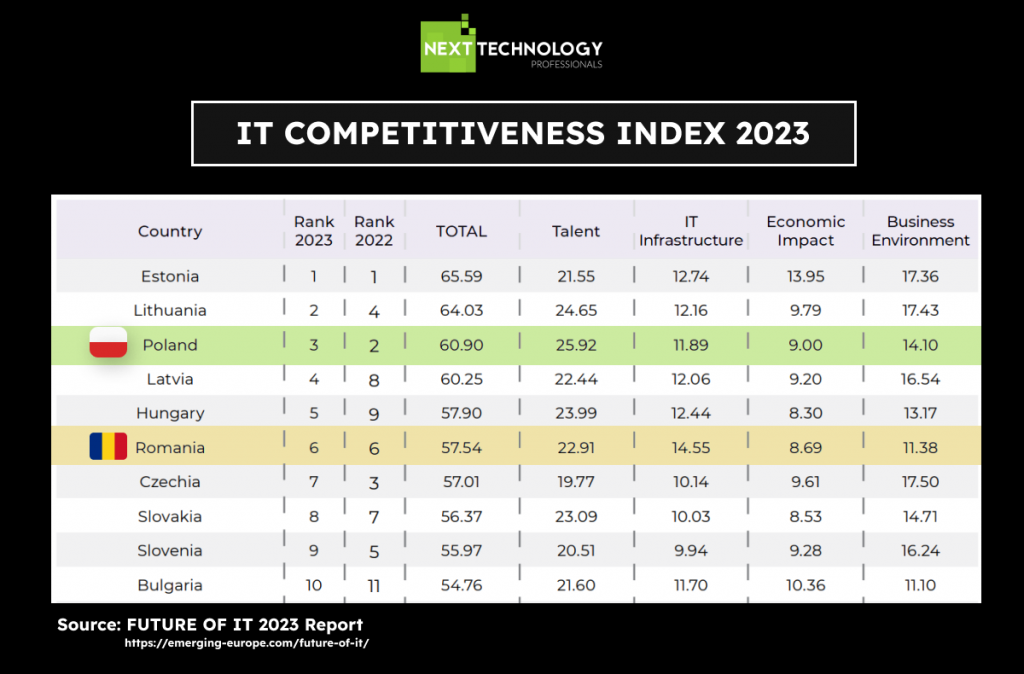 As you can see in the report, Romania ranks high in terms of IT infrastructure. On the other hand, Poland is the highest in the Total of talent category, which consists of the categories of education, labor force and talent competitiveness. Finally, Poland took 3rd place in 2023, and Romania 6th.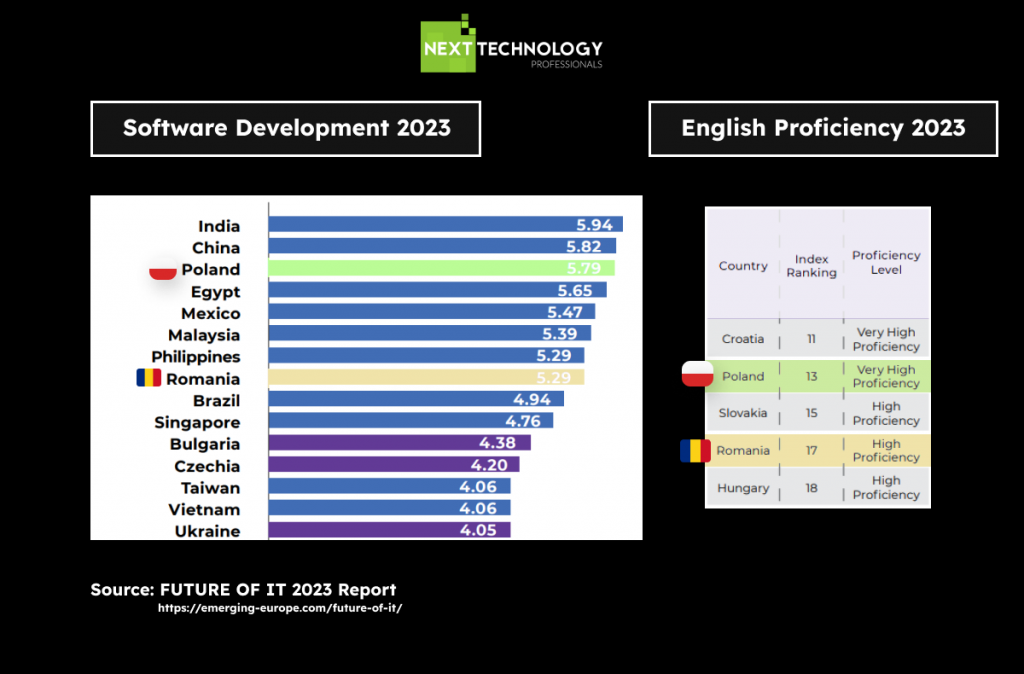 We also encourage you to download the report to look at other categories.
IT development in Poland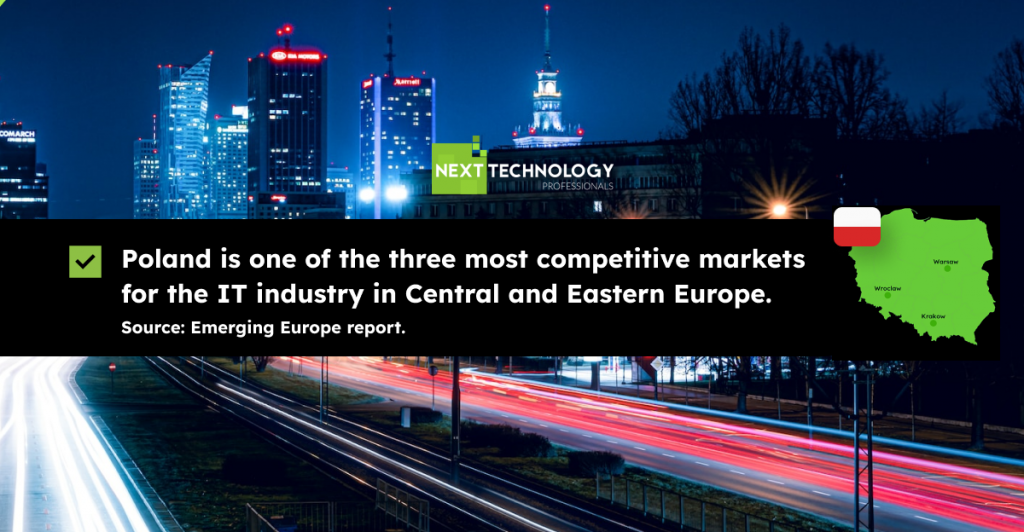 An Emerging Europe report reveals that Poland ranks among the top three most competitive markets for the IT industry in Central and Eastern Europe. The Polish IT sector employs over half a million people, and the value of its exports is nearly 10 billion EUR, which is 1.7% of GDP. country's GDP.
IT recruitment in Poland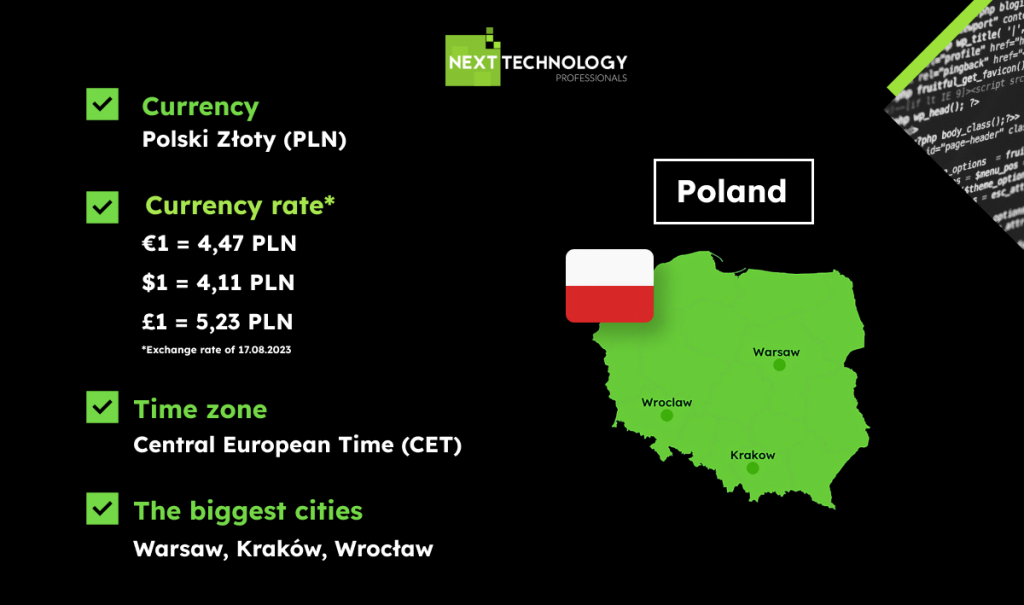 The currency of Poland is zloty (PLN) and the time zone is Europe/Warsaw, which means that the time is set to Central European Time (CET) or Central European Daylight Time (CEST) during the summer. We chose the 3 largest cities based on IT development, not population.
Recruitment of a Software Developer in Poland – what is worth knowing?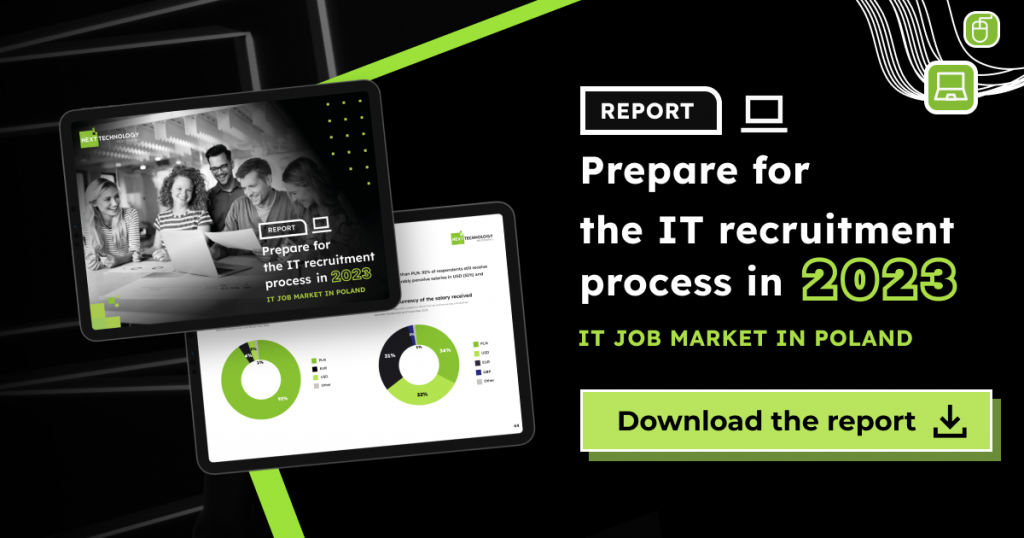 Are you thinking about hiring a programmer in Poland and need information? Download our 2023 report on the IT labor market in Poland. In this article, you'll find a summary of our key insights and information. As a recruitment agency, we will be happy to answer your questions during a free consultation.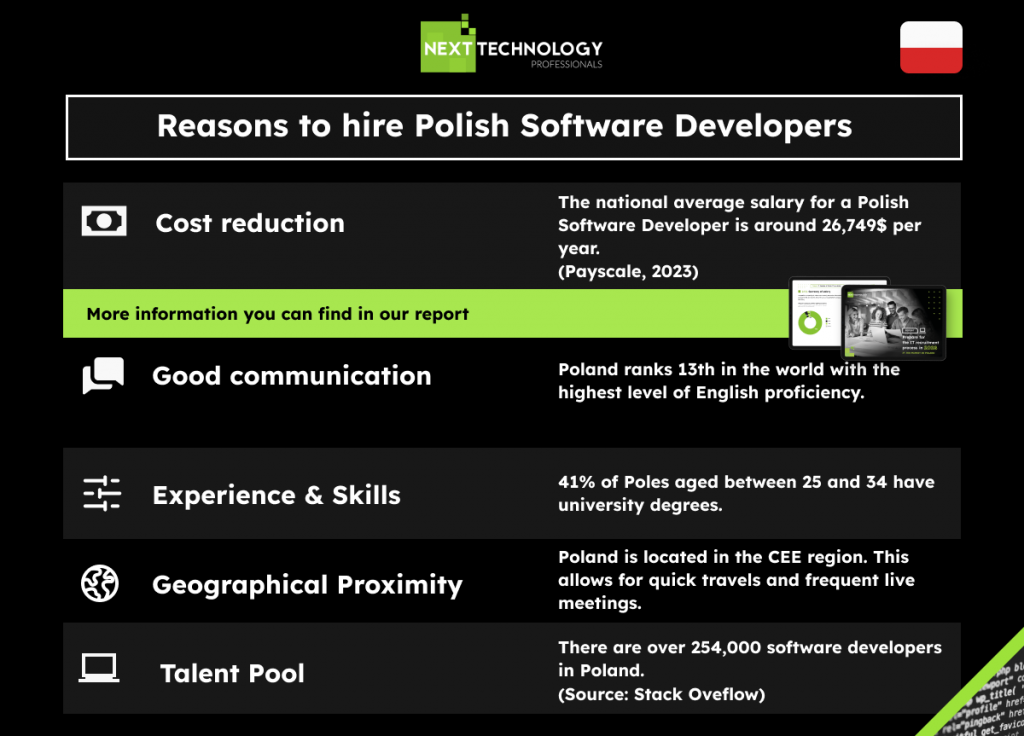 The salary of programmers in Poland are related to the contract under which the specialists in question are employed. You will find all information about salaries in our report. In this country, Software Developers are most often employed on a B2B or employment contract. What's the difference between these 2 contracts? We explain everything in the article about types of contracts in Poland. In addition, in our report you will get detailed information about the salary received and offered in the context of 2022.
IT investments in Poland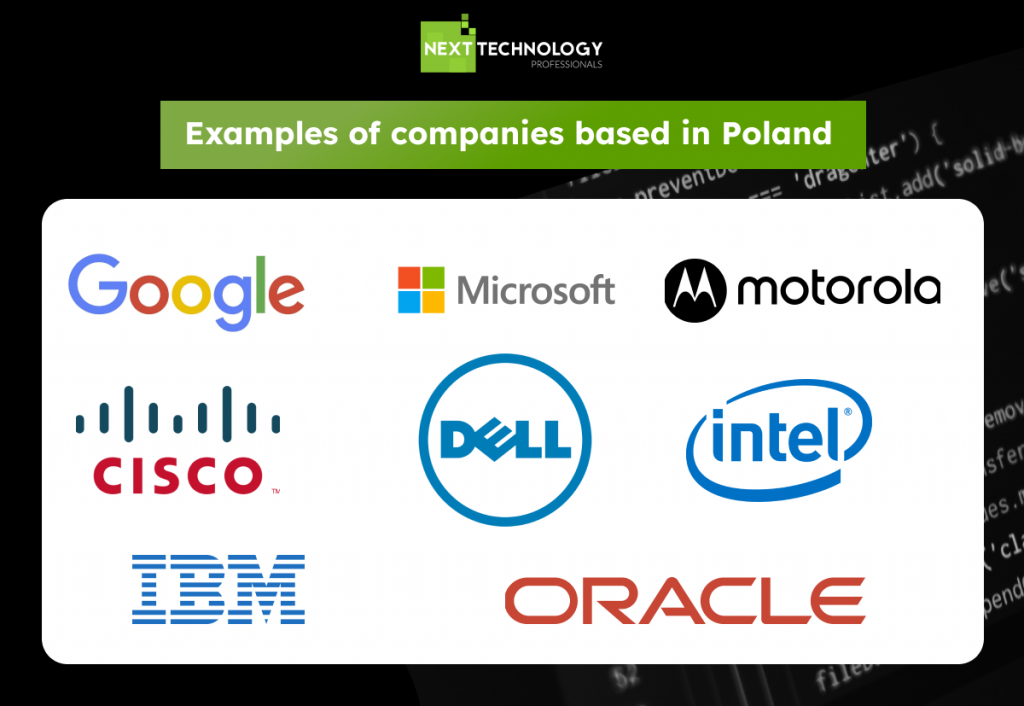 Poland is an attractive country for investments in the IT area. In 2023, Microsoft launched the most modern and at the same time the first Azure public cloud region in Central and Eastern Europe in Poland, while Google invested billions of dollars in cloud services in Poland. Read more in our articles on how Fintech and MedTech are developing in Poland.
IT development in Romania
The current value of the Romanian IT market is around 9 billion dollars, and is projected to reach 12.05 billion dollars by 2025, according to ANIS. There are about 21,800 companies operating on the Romanian tech market, of which over 1,500 are start-ups. There are an estimated 190,000 ICT specialists in Romania.
IT recruitment in Romania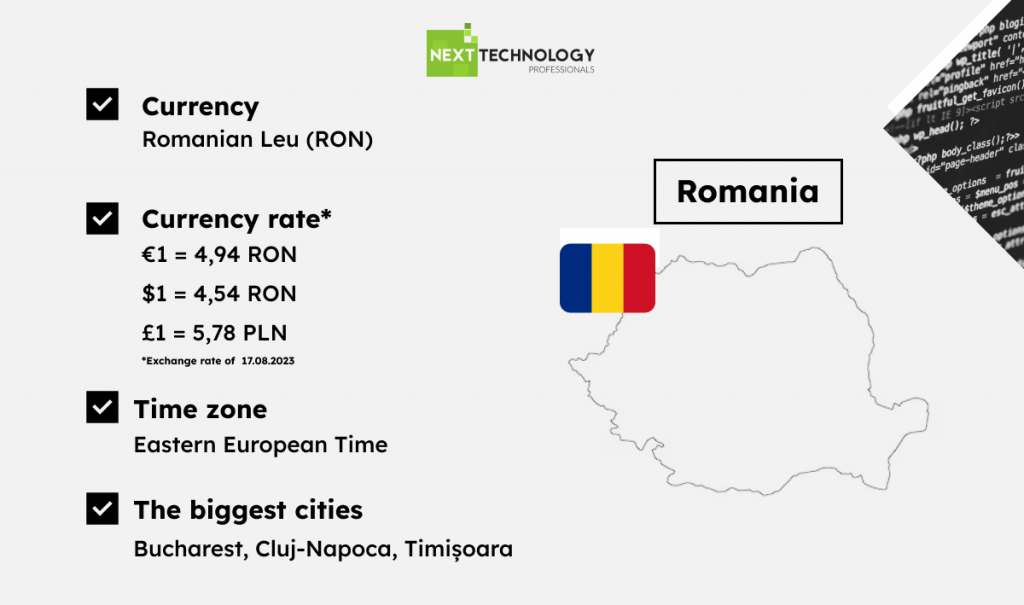 The currency of Romania is the Romanian Leu (RON) and the time zone is Europe/Bucharest, which means that the time is set to Eastern European Time (EET) or Eastern European Summer Time (EEST) during the summer. We chose the 3 largest cities in the graphic above, taking into account the development and potential of IT.
IT investments in Romania
Romania also focuses on research and development. Examples of companies that mark their presence in this country are: IBM (branches and centers are located in Bucharest, Cluj-Napoca, and Timisoara). Oracle has an R&D center in Bucharest. It is also worth mentioning the Microsoft branch in Romania, which provided jobs and resulted in various IT and development initiatives. These are just a few examples of companies that have invested in the Romanian IT and R&D sectors.
IT recruitment and IT outsourcing in Poland
Both discussed countries have many advantages and potential in terms of IT development. Cooperation with a recruitment and outsourcing company in Poland can bring many benefits when it comes to hiring programmers with high technical skills who are ideally suited to a given project. If we can help you with anything, please write to us at kontakt@nexttechnology.io. We are happy to advise and share our knowledge and experience on the Polish IT labor market.
As an IT recruitment agency in Poland, we have carried out over 700 processes, we also specialize in recruitment related to finance and engineering.