Finding the right finance professional for your company can be a challenging and time-consuming task. Not only do you need to identify the right skills and experience, but you also need to ensure they fit in with your company culture and ethos. This is where a finance recruitment agency can be incredibly beneficial.
In this blog post, we'll explore the benefits of working with a finance recruitment agency.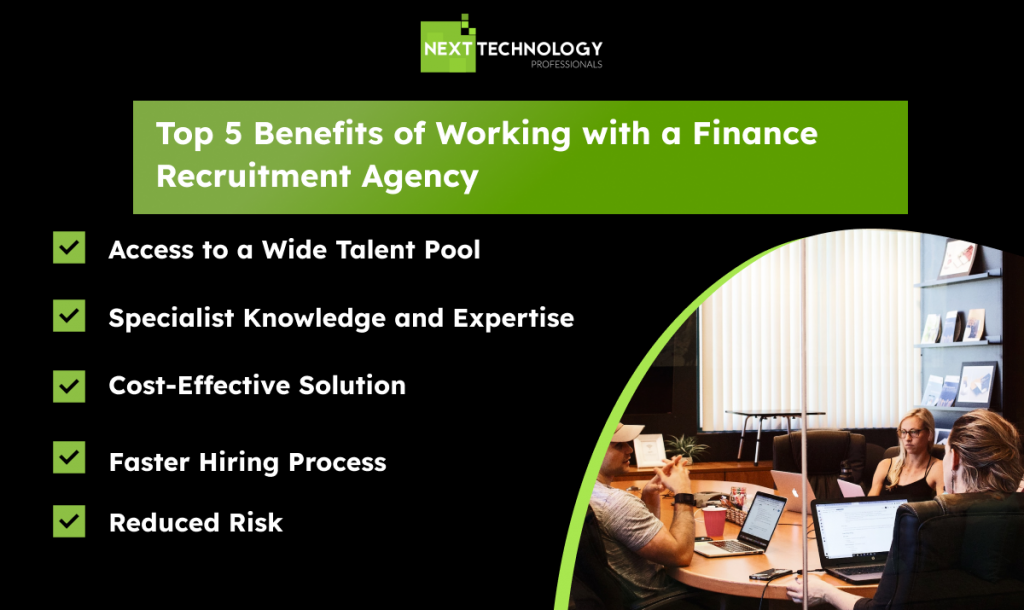 Access to a Wide Talent Pool
Recruitment agencies have access to a much wider talent pool than individual companies. They have a network of candidates who are actively looking for finance roles, as well as passive candidates who may not be actively looking but could be interested in the right opportunity. This means they can quickly and easily identify suitable candidates for your role, saving you time and effort.
To give you an example, at Next Technology Professionals, we have over 35,000 specialists in our database, which mean that we can instantly connect you with candidates.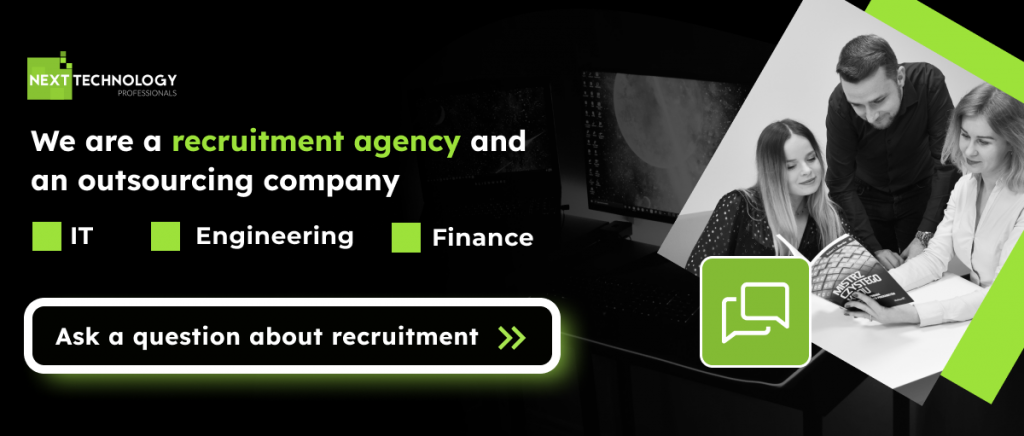 Specialist Knowledge and Expertise
Finance recruitment agencies specialize in the finance industry, so they have in-depth knowledge and expertise in this area. They understand the skills and experience required for different finance roles and can identify the best candidates for each position. They can also provide advice and guidance on market trends and salary expectations, helping you to make informed decisions.
Cost-Effective Solution
The methods of negotiating and collecting fees differ between recruitment agencies and most often depend on the salary of the employee sought and whether the vacancy is temporary or permanent. Standard recruiting costs range from 15% to 20% of a candidate's first annual salary, but for high-level or hard-to-fill positions, this can be as high as 30%.
While the fee charged by a recruiting agency may seem large at times, it is a cost that is also an investment, as in return appears the right person to suit your organization or a specific task. Additionally, the agency guarantees a quick candidate finding, and often the cost of the unfilled vacancy can be many times higher.
Faster Hiring Process
Recruitment agencies have a streamlined hiring process that can speed up the recruitment process significantly. They can handle everything from advertising the role and screening candidates to scheduling interviews and negotiating salaries. This means you can get the right candidate in place quickly, which is especially important for finance roles where there may be tight deadlines to meet.
Reduced Risk
Hiring the wrong candidate for a finance role can be costly, both financially and reputationally. Working with a finance recruitment agency can help to reduce this risk. They'll conduct thorough background checks, verify qualifications and experience, and ensure that candidates have the right to work in the country. This means you can have confidence in the candidates they recommend, reducing the risk of making a bad hire.
In conclusion, working with a finance recruitment agency can bring many benefits, including access to a wider talent pool, specialist knowledge and expertise, a cost-effective solution, a faster hiring process, and reduced risk. If you're looking to recruit finance professionals for your company, contact us to help you find the right candidate.